3 Advantages Of Proprietary Trading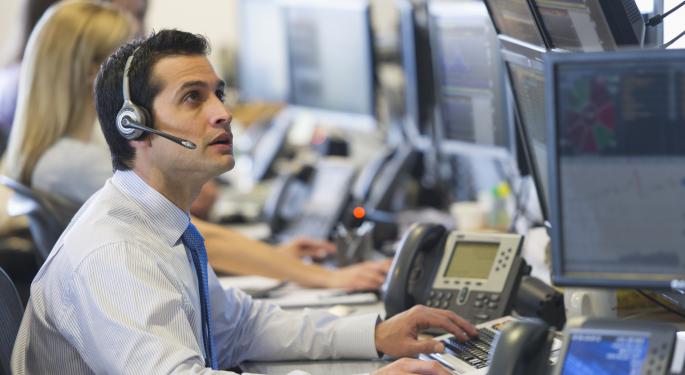 Proprietary trading firms enable their traders to be successful by providing capital, tools and education.
In an exclusive interview with Benzinga, Rob Friesen, president of proprietary trading firm Bright Trading, revealed advantages of prop trading versus retail trading.
Regulation
Two impediments retail traders face are Regulation T and the pattern day trader rule.
Regulation T, commonly referred to as Reg T, limits the amount of leverage available to retail traders at 50 percent of the original purchase price. For traders that have conviction in a specific trade or strategy, this can significantly cut into upside.
The pattern day trader rule forces retail investors to maintain at least $25,000 of equity in their accounts to day trade. If the value falls below this, trading privileges can be removed.
However, proprietary firms do have licensing requirements. Bright trading requires either a series 56 or series 7 certification.
Related Link: 4 Things Every Beginning Trader Should Know
Capital
"Leverage can be higher than ordinary retail margin. Retail margin could be two to one, or four to one … but a proprietary firm could give firm leverage that is up to 30 to 1, so the traders get to use firm capital," said Friesen.
Like the adage of "with great power comes great responsibility," Friesen continued that use of firm capital calls for responsible trading. This means hedging, diversification and often multiple strategies.
"Some of our top traders enjoy very good use of capital, but they might be running three to five strategies at the same time. So not all of their eggs are in one basket."
Other Tools
"Tools can be better, the use of automation can be better and traders can have access to displayed or non displayed markets without internalization," added Friesen.
At Bright Trading, for example, traders have access to support from experts, unique strategies and orders that most do not have access to (i.e., opening only orders to take advantage of morning gaps up and down).
Traders interested in learning more about joining a proprietary trading firm should visit Bright Trading's website.
Posted-In: Bright Trading prop trading Proprietary Trading Rob Friesen series 56 series7Education General Best of Benzinga
View Comments and Join the Discussion!