The Risks Of PreMarket And After-Hours Trading, Part 1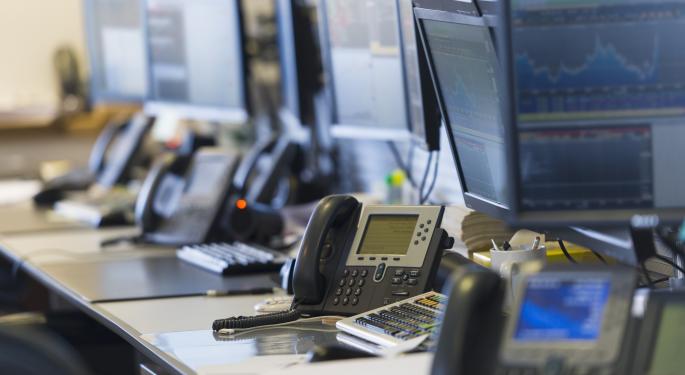 Premarket and after-hours trading are a mystery for many individual traders.
Trading outside of the normal session is inherently risky and calls for distinct strategies.
With help from Rob Friesen, Dennis Dick and Dan Steinberg of Bright Trading, this three-part series attempts to tackle some of the questions surrounding extended hours investing by first examining added risks, looking at how to prepare for the session and ideas for trading.
Getting In And Out Of Positions
Volume is low in extended-hours trading, making the bid ask spread much larger than in the regular session. This has several implications.
When entering a position, the ask price may be much higher than the stock's last trade. Investors need to be aware of this and place limit orders accordingly, or will far overpay for shares.
Related: 4 Things Every Beginning Trader Should Know
Similarly, bids may be far below the true market value. This can make exiting a position so costly that it wipes out gains, if not compounds your losses. The effect is even worse when the position needs to be exited quickly, as the trader cannot wait for other buyers.
Investors also need to be aware of toxic orders. Advanced traders and institutions often place orders far from the stock's fair value. For example, there may be a $2 bid and $1,000 ask on a $50 stock.The hope is that traders, who are not paying attention, will click on these orders.
Limit Orders Can Be Dangerous
When news breaks and prices change sharply and quickly, there is very little time to cancel or edit the order. Limit orders need to be closely watched, or advanced traders will act quickly to buy shares, giving them the upside, or sell their shares, sticking you with the downside.
In a similar manner, story stocks often move in pre- and post-market trading, but on no fundamental data. Trading in these stocks should be left to experts, as orders can be picked off as shares swing by several percentage points in a short period of time.
View Comments and Join the Discussion!
Posted-In: after-hours trading pre-market tradingEducation General Best of Benzinga