4 Things Every Beginning Trader Should Know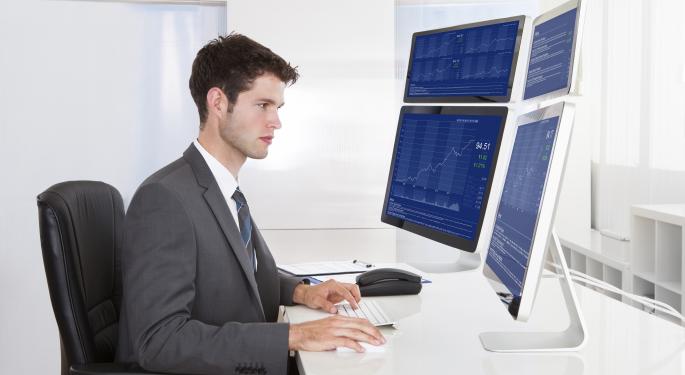 No matter how successful, every trader had to start somewhere.
In an exclusive interview with Benzinga, Rob Friesen, president of proprietary trading firm Bright Trading, explained a few principles for getting started.
1. Humble Beginnings
"Traders have to start small," began Friesen. One of the most dangerous mistakes a novice trader can make is taking on too much risk without having already developed a system.
"Traders really do have to take the 10,000 hour approach from the book Outliers. We have to realize that this is going to take a long time and be based on a long sample; we are not going to get there in a day."
Related Link: 4 Habits Of A Successful At Home Trader
This does not mean that traders are doing the same thing for that entire period. Throughout development, traders can take on more risk and try various strategies.
"So, what I suggest for a trader is to start with small trades," Friesen said, "but try a lot of samples with a strategy that we are working on… [it's] probably better to go wider before deeper, which means either adding on another strategy or adding a few more symbols in the type of strategy that you are doing."
2. Live To Trade Another Day
Emphasizing the need to start small, Friesen used baseball as an analogy: "If I allow myself to take big shots and go for home runs, I could be right... but I could be very wrong."
Friesen said the times you're wrong could harm your career.
"I have seen a number of traders almost put themselves out of business, but thankfully stopped before going completely out of business."
Friesen continued by emphasizing a rule he uses at Bright Trading: Live to trade another day.
"If you can trade another day, you may be able to recover," said Friesen.
3. It's All About Percentages
Friesen addressed one of the deadliest mistakes an early trader can make: becoming emotionally involved with positions.
"This business is all about percentages," said Friesen. "You have to say, 'I have got to live in those percentages. I have got to make a bet after bet, and I cannot be affected emotionally by the outcome. I have got to analyze the result and just do it one after the other.'"
4. Keep A Journal
According to Friesen, journal keeping is not just just for novices. "It's huge in our business. All successful traders that I have come across have a formal journaling, end-of-day review process."
Not only should traders keep track of successful and unsuccessful trades, but they should try to figure out why said trades did or did not work. Reasons can range from emotions to analyst commentary to an unexpected black swan event.
The key, according to Friesen, is "taking your time to review before you go to sleep at night. This constantly keeps the information in the forefront."
Posted-In: Bright Trading Rob FriesenEducation Interview General Best of Benzinga
View Comments and Join the Discussion!