Biotechs vs. Pharmaceuticals: What's the Difference?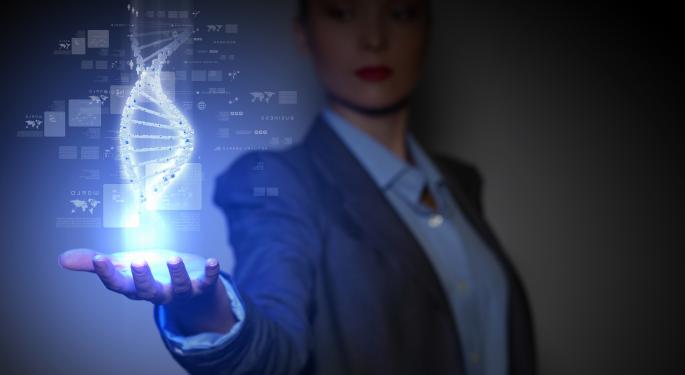 Investors will often use biotech and pharmaceutical interchangeably, but in reality these are two distinct types of companies. What are they, and how should you use them in your portfolio?
Biotech Companies
If you're looking for some good old-fashioned speculation, look no further than a biotech such as Amgen (NASDAQ: AMGN), Biogen Idec (NASDAQ: BIIB) and/or BioMarin (NASDAQ: BMRN). Biotechs are often small startups that remain in the R&D business.
They're generally not interested in manufacturing and marketing a drug; a biotech wants to invent it, get it as far along in the FDA process as possible, and sell or license the compound for a large sum of money to a pharmaceutical company.
If you're looking for a company with a diversified product portfolio, you don't want a biotech. The large cost of R&D keeps a biotech focused on one or maybe a few compounds. These companies are too small to fund research on multiple projects.
Their funding usually comes from universities, angel investors, government or foundation funding, a public stock offering, or a combination of multiple sources.
With all of its resources tied up in one or a couple of projects, these companies are highly volatile. If, at any point, the compound fails a drug trial or the results are disappointing in any way, the company's stock could lose a large amount or even most of its value. On the other hand, as the future drug performs well and moves through the FDA trial process, investors stand to make a lot of money.
The life of many biotechs ends when they're purchased by a pharmaceutical company.
Bottom line: These are news and product driven companies where traditional financial research doesn't always apply. They're very speculative and shouldn't be a core holding in a balanced portfolio.
Related: 3M Or Dow Chemical: Which Would You Rather, Multinational Conglomerate Version
Pharmaceutical Companies
While in the same industry, pharmaceuticals are very different. Some of these companies engage in heavy R&D but as the industry changes, major pharma companies now prefer to purchase mid to late stage compounds from biotechs instead of investing large resources into developing a compound from scratch. Another strategy routinely used is to partner with a biotech that shows promise in a certain treatment area. Pharmaceuticals are still in the R&D business but their strategy and monetary resources allow them to withstand the ups and down of drug development much easier than the small-cap biotech.
Pharmaceuticals like Eli Lilly (NYSE: LLY), Pfizer (NYSE: PFE) and Merck (NYSE: MRK) are more interested in the production, marketing, and distribution of drugs and often have a large portfolio of products. As one drug loses patent protection, another has to be rolled out to produce the revenue lost by the previous drug.
Pharmaceutical companies tend to be stable stocks and suitable for a longer-term portfolio. Many pay a dividend and the largest companies don't react severely to economic downturns and other macro events.
Of course, it's important to note that few companies fit this mold perfectly. Before investing in a biotech or pharmaceutical company, you have to become an expert in how the business operates.
Posted-In: Education FDA General Best of Benzinga
View Comments and Join the Discussion!