Beats Music Comes to iOS & Android, But Can It Win Over The Competition?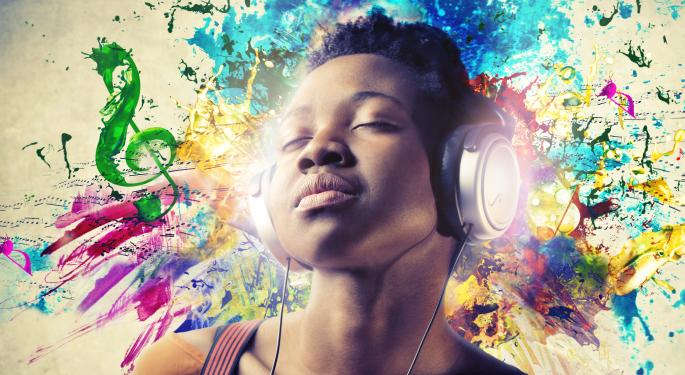 Beats Music, the new subscription Internet radio service, has officially launched for iOS, Android and Windows Phone devices. But, in such a crowded market, can the newcomer succeed?
There are already extremely popular streaming music services, including Spotify, which just announced that it would eliminate limits on free, ad-supported, web listening in all countries. It is also now offering free access for mobile devices as well, including tablets and smartphones. And then there's Pandora, which has been quite successful, Rdio, and Apple's iTunes Radio, which is installed on every iOS 7 device.
Beats Music comes from a company founded by Dr. Dre, the legendary rapper, and producer Jimmy Iovine. The company became renowned for its headphones and other audio accessories, like Beats by Dre. Rumors about Beats Music came in October 2013, when it was alleged that the company could be partnering with Apple, which never came to fruition.
Related: Panasonic, Major Automakers Evolving With Mobile & Infotainment
With such stiff competition, Beats Music needs to offer something different if the app wants to attract subscribers. The main difference with Beats Music and other services is that after a free 7-day trial, users have to pay for the service—there's no free option available. That can possibly hurt the app keep users that are attracted to the app, but don't want to shell out the $9.99 per month for Beats Music.
Beats Music, however, separates itself from its competitors by a "new kind of streaming service," according the app's release notes published on iTunes and its website. According to AppleInsider, Beats Music specializes in helping users discover new music by using specialized algorithms and input from music experts, such as Pitchfork.
Some unique features include a "Just For You" section that is filled with music picked by the app based on a user's likes and dislikes. One of the most interesting features is "The Sentence," which lets users fill in a sentence based on his or her current mood, location, who they're with and what genre they're interested in, and then curates a playlist instantly. It works wonderfully and is remarkably accurate, based on my initial tests.
Despite the high level of competition and the barriers of entry, Beats Music has been getting great reviews. A Business Insider reporter says that Beats Music has replaced Spotify as her go-to music app. Megan Rose Dickey writes that Beats strikes you as a beautiful blend between Songza and Spotify: "Overall, Beats is a pretty promising new music-streaming service. It's a lot better than Spotify when it comes to music discovery, but Spotify still has the upper hand," considering the app is still free for mobile users.
While the jury is still out on Beats Music, with a strong critical reception, the app certainly has potential.
Posted-In: Android Beats by Dre Beats Music Dr. Dre iOSEducation Tech General Best of Benzinga
View Comments and Join the Discussion!