Deciphera Prepares To Collect Revenue After First FDA Approval: 'We Are Well-Positioned'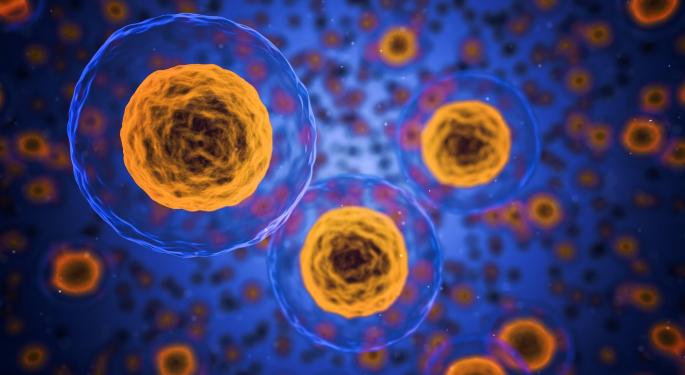 After 17 years of clinical work, Deciphera Pharmaceuticals Inc (NASDAQ: DCPH) finally has a marketable product. The Food and Drug Administration approved Qinlock as a fourth-line treatment of gastrointestinal stromal tumors earlier this month.
The kinase inhibitor will be Deciphera's first sustainable revenue generator, possibly boasting the $32,000-per-month price tag of peer therapies.Yet Deciphera isn't yet projecting profitability.
"We are not yet focused on a real path to profitability," CEO Steve Hoerter told Benzinga, adding that the practice is common across the industry. "We're focused on investing capital in the programs we have and getting those programs to important value inflection points as we generate additional data."
The company has "a number of places to invest," he said.
Deciphera's Lead Candidate
Deciphera designs kinase inhibitors with the "potential to result in the ability to overcome resistance to other therapies and prevent downstream resistance mutations," Hoerter said.
Qinlock, which addresses a range of genetic mutations, had been shown to reduce the risk of disease progression and death by 85% in its late-stage trial.
On Friday, Deciphera released a presentation from the ASCO 2020 Virtual Scientific Program showing that GIST patients receiving Qinlock maintained five key measures of quality of life and function versus a placebo.
"Between 4,000 and 6,000 people in the U.S. each year are diagnosed with GIST, so it's a relatively rare tumor type," Hoerter said, estimating proportional market penetration in other geographies.
Deciphera plans to complete enrollment for a Phase 3 study of Qinlock as a second-line therapy later this year. A Phase 1 study for systemic mastocytosis and other solid tumors is underway.
Deciphera's Product Pipeline
The company is advancing two other clinical candidates. Rebastinib is in two Phase 1b/2 studies of combination therapies for solid tumors, and clinical data will be reported this month.
On Friday, Deciphera presented data from the Phase 1b/2 clinical trial of rebastinib in combination with paclitaxel at the ASCO Virtual Scientific Program.
The drug showed encouraging anti-tumor activity in combination with paclitaxel in the heavily pre-treated endometrial cancer patient population, Deciphera said.
The trial showed an objective response rate of 39% and a clinical benefit rate of 72% at eight weeks.
Deciphera's DCC-3014 is in a Phase 1 trial as a systemic oral therapy for tenosynovial giant cell tumors.
A pre-clinical program for DCC-3116, a ULK inhibitor for RAS mutant cancers, is on track for an IND filing by the end of 2020. Deciphera plans to initiate clinical trials next year. The young program has significant market potential in pancreatic, lung and colon cancer.
"It depends on the data we generate with candidates that will determine the role they will play if approved by the FDA," Hoerter said of the company's priority products.
Deciphera's Partnerships
Deciphera built out its own sales team and partnered with AmerisourceBergen Corp. (NYSE: ABC) for domestic commercialization of Qinlock, sold its licensing rights in China and intends to work through distributors in other non-European territories.
"We haven't discussed our go-to market approach for Europe, but it could be in-house or licensed," Hoerter said, noting plans to file a marketing authorization application with European regulators in the second half of this year.
Deciphera does not have any research and development partnerships to disclose, the CEO said.
"Our focus is on continuing to scale that part of our organization," he said. "We have no focus at this time on seeking research partnerships."
Deciphera's Balance Sheet
While employees at Deciphera's Massachusetts headquarters have continued work remotely, the company's Kansas labs "have had some disruptions due to COVID-19."
Hoerter said the company closed the first quarter with $692 million in cash equivalents and marketable securities, which should sustain operations into the second half of 2022.
"We are well-positioned to fund the launch of Qinlock and advance the rest of our portfolio," Hoerter said.
DCPH Price Action
Deciphera shares were down 0.86% at $56.51 at the time of publication Friday.
View Comments and Join the Discussion!
Posted-In: ASCOBiotech News FDA Top Stories Exclusives Interview General Best of Benzinga