Inovio To Report Q1 Results As It Develops Coronavirus Vaccine: What To Expect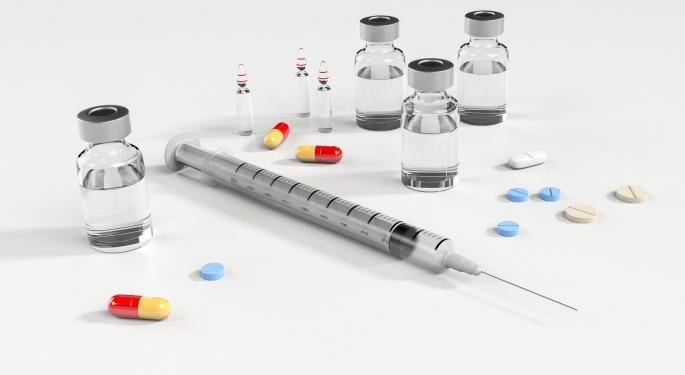 Inovio Pharmaceuticals Inc (NASDAQ: INO) along with Moderna Inc (NASDAQ: MRNA) are front-runners among the companies developing vaccines for the SARS-CoV-2, the virus that causes COVID-19.
With Inovio's stock up about 220% year-to-date, updates from the company regarding its COVID-19 vaccine program are being closely watched by investors who are betting big on the company and its vaccine.
Inovio Q1 Expectations, Financials
Inovio is scheduled to report its fiscal year 2020 first-quarter results after the market close.
The Plymouth, Pennsylvania-based company is expected to report a loss of 22 cents per share, narrower than the 30-cents-per-share loss reported one year ago. Revenues are expected to plunge 32.5% to $1.91 million.
Since its inception, Inovio has experienced accumulated losses of about $739.8 million. With no commercial product in its stable, the company generates revenues primarily from licensing, grant funding and interest income.
In 2019, the company reported revenues of $4.11 million and a net loss of $1.21 per share.
As of December 31, 2019, cash, cash equivalents and short-term investments totaled $89.5 million.
Inovio — The Company
Inovio focuses on developing DNA medicines to treat, cure and protect against diseases associated with human papillomavirus and other infectious diseases. Its pipeline consists of three types of product candidates: DNA vaccines, DNA immunotherapies and DNA encoded monoclonal antibodies.
It has about 12 product candidates in its pipeline at various stages, developed either alone in partnerships. Most of Inovio's programs, including those for HIV, Ebola, MERS, Zika and most recently coronavirus, are funded either federally or by private nonprofit organizations.
See Also: The Week Ahead In Biotech: Virtual Conference Presentations, Clovis PDUFA Date In The Spotlight
Inovio's COVID-19 Vaccine Program
Inovio first revealed its plans to develop a vaccine for the new coronavirus Jan. 23, when it said the Coalition for Epidemic Preparedness Innovations, or CEPI, awarded the company a grant of up to $9 million.
The company manufactured the vaccine after Chinese researchers disclosed the genetic sequence of the new strain of the coronavirus and began preclinical testing.
This CEPI funding was to facilitate the development of the vaccine — INO-4800 — from preclinical through Phase 1 clinical testing, according to Inovio.
On Jan. 30, Inovio said it is collaborating with Beijing Advaccine Biotech to develop INO-4800 in China. On March 3, the company provided an accelerated timeline for the vaccine program that implied mass production of 1 million doses of the vaccine by the end of 2020.
In March, Inovio received a new $5-million grant from the Bill and Melinda Gates Foundation to facilitate accelerated testing and scale-up of the CELLECTRA 3PSP proprietary smart device for the intradermal delivery of INO-4800 for large-scale manufacturing of INO-4800 doses by the end of 2020.
The much-awaited human testing of INO-4800 for coronavirus in healthy volunteers began April 6. Inovio received $6.9 million in incremental CEPI funding to work with the International Vaccine Institute and the Korea National Institute of Health for a Phase 1/2 trial in South Korea.
In late April, Inovio said enrollment in the U.S. Phase 1 study of INO-4800 was complete, with 40 healthy volunteers receiving their first dose. The company said it expects to release interim immune responses and safety results from the study in late June.
On March 24, Ology Bioservices, a CDMO, was granted $11.9 million in DoD funding to work along with Inovio to manufacture INO-4800. On April 30, Inovio announced an agreement with German CDMO Richter-Helm BioLogic for large-scale manufacturing of the vaccine. The CEPI awarded another $1.3 million for the purpose.
Inovio expects to start the U.S. Phase 2/3 study in summer.
Moderna said last week in its earnings release that it expects to commence a Phase 2 study shortly — after receiving the FDA nod for its IND for the study — and a Phase 3 study in early summer.
Inovio's Stock
Inovio went public in December 1998 and rallied through the dot-com bubble. The shares fell steeply when the bubble burst and have never really recovered.
Recently, Roth Capital Partners analyst Jonathan Aschoff downgraded shares of Inovio from Buy to Neutral, with a $13 price target, citing valuation.
Cantor Fitzgerald said in a recent note that it sees 2020 as a transformational year for Inovio, with multiple clinical readouts — including the Phase 3 study of lead candidate VGX-3100 in the fourth quarter — and potentially increased visibility on a COVID-19 vaccine and clinical development progress and external funding.
The firm reiterated an Overweight rating and increased the price target from $13 to $17.
H.C. Wainwright also reiterated a Buy rating and hiked the price target by $4 to $17.
Inovio shares were trading 4.56% higher at $11.35 at the time of publication Monday.
View Comments and Join the Discussion!
Posted-In: Coronavirus Covid-19Biotech Earnings News Previews Top Stories Trading Ideas Best of Benzinga