Exclusive: Progenics CEO Talks Regulatory Climate, Positive Trials For Ultra-Orphan Azedra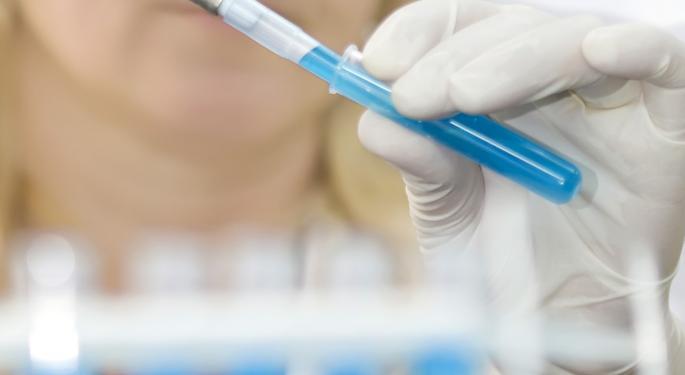 From healthcare to finance to natural resources, everyone is reeling from federal administration shakeups and their various market implications. But Progenics Pharmaceuticals, Inc. (NASDAQ: PGNX) CEO Mark Baker is unconcerned by leadership and regulatory changes at the U.S. Food and Drug Administration.
"The new head, Scott [Gottlieb], I think is an excellent person," Baker said. "I'm hoping that he proves to be a strong leader at the FDA. What has made the FDA such an important agency, worldwide really, is the strength of their science, the rigor of their reviews and their focus on safety. I would hate to see any of that change, and I'm not expecting it to."
So far, the company's relationship with the Administration has been positive, and Baker said the two have had constructive interactions on Progenics' pheochromocytoma and paraganglioma treatments.
"They've been very clear on what they want, and they've communicated with us quite effectively," he said. "So, you really can't ask for anything more out of a regulator — strong science, strong understanding, straightforward and good communicating."
Pushing Azedra
The relationship will prove meaningful in the coming months as Progenics seeks approval for Azedra, its breakthrough therapy for the rare neuroendocrine tumors of pheochromocytoma and paraganglioma. The company posted positive Phase 2B trial results for the drug on Thursday.
"It was a great day for us and a day to show clearly that the drug exceeded the primary endpoint requirement under the SPA [Special Protocol Assessment], so that was very positive news from our point of view," Baker said.
Azedra had previously been developed by Molecular Insight Pharmaceuticals, Inc. (OTC: MIPIQ), which soon canceled trials after encountering financial difficulties. Progenics then acquired the company and restarted the study.
Now, Progenics is preparing to submit for FDA approval by mid-summer and maintains hope for a favorable FDA decision by mid-winter.
The Scope Of Business
Approval of the two-dose drug would be good news for Progenics — but better news for the relatively few victims of recurrent or metastatic pheochromocytoma and paraganglioma. Baker said the "ultra-orphan disease" affects fewer than 1,000.
"It's a small indication," he said, adding that he hopes to identify more indications in the near future.
"The drug might have utility in other indications, and, with this data now, we are taking a closer look at whether it could be used in other similarly rare cancers such as neuroblastoma, where the drug has been tried in clinical trials with neuroblastoma, that terrible pediatric cancer," Baker said.
Despite the positive trial results, Progenics shares traded down 7.72 percent between Thursday and Friday and were expected to open at $9.44 Monday morning.
The company's next planned news item is a presentation at the Needham Healthcare Conference on April 4 and 5.
Related Links:
Progenics Pharmaceuticals Relaunches Registrational Trial Of Azedra To Treat Pheochromocytomas
Progenics Pharmaceuticals Announces Second Quarter 2016 Financial And Business Results
View Comments and Join the Discussion!
Posted-In: AzedraBiotech Health Care FDA Exclusives Movers Interview General Best of Benzinga