Importance Of Phase III Trials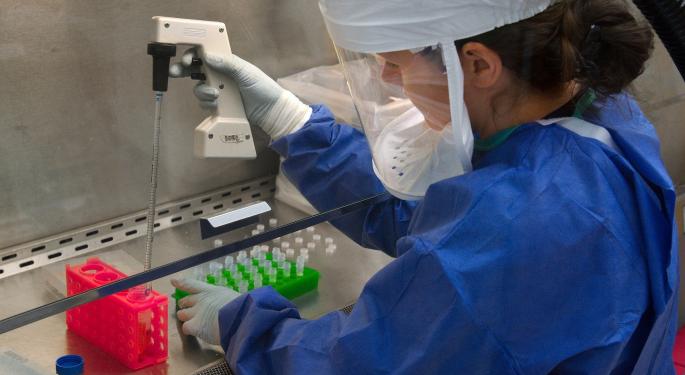 After gaining a sufficient understanding of the importance of clinical Phase I and Phase II trials, it's time to move on to the importance of Phase III trials.
To recap, a Phase I trial consists of a pharmaceutical company testing a new drug or treatment in a small group of people to evaluate its safety and determine what is a safe dosage amount as well as identified potential side effects.
A Phase II trial involves a similar process, but with a larger group of people to further evaluate its safety. Phase II studies are typically divided into two — a Phase IIA study further determines how much of a drug should be given and a Phase IIB study evaluates how effective the drug is at the prescribed dosage level.
Phase III Explained
The third phase of the clinical trial intends to evaluate the effectiveness of the drug or therapy and its value in clinical practice.
The size of a Phase III study can range anywhere from 200 to thousands of test subjects. A successful Phase III outcome would be a scenario in which the drug in question performs better than an already existing treatment.
Related Link: Biotech In The Earnings Spotlight: Amgen, Celgene, Gilead Sciences
Typically speaking, a company would need to oversee at least two different successful Phase III trials that show the drug's safety and efficacy to obtain approval from the U.S. Food and Drug Administration (FDA).
Wall Street Pro Weighs In
Chiara Russo is the Director of healthcare research at Cantor Fitzgerald. She told Benzinga that the real test for a company undergoing a clinical trial is the transition from the Phase IIB to Phase III.
Russo stated that a company that demonstrated a positive IIB trial needs to duplicate the success in the next stage, which consists of a larger patient population.
"The more deviation from the Phase 2b, the more risk comes into play, in my view," the analyst said. "Did you change the comparator? Did you change the patient inclusion criteria? Did you change an endpoint? Did you change dosing from a tablet to capsule? Is the design the same? How are you collecting data?"
Russo also cautioned investors who hold on to a stock of a company that reported a poor Phase IIB trial as this represents a "risk-on situation."
Example: Evoke Pharma's Stock Plummets On Disappointing Phase 3 Results
Evoke Pharma Inc (NASDAQ: EVOK), a specialty pharmaceutical company that focuses on the development of drugs to treat gastrointestinal disorders and diseases, plummeted more than 75 percent in reaction to the company's announcement that a Phase III trial failed to achieve its primary endpoint.
Related Link: Evoke Pharma's Phase 3 Clinical Trial Of EVK-001 Fails To Achieve Primary Endpoint
As part of the Phase II clinical study of EVK-001, 205 adult females with diabetic gastroparesis received either the company's drug or a placebo four times a day for four weeks. A successful outcome would consist of patients who received the drug reporting an improvement of symptoms versus those who received the placebo.
EVK-001 is a patented nasal delivery formulation of metoclopramide for the relief of symptoms associated with diabetic gastropharesis in adult women.
Unfortunately, the study failed to achieve its objective.
"The topline results are unexpected and an anomaly, given that metoclopramide has been approved and used for treating diabetic gastroparesis for more than 35 years. Additionally, EVK-001 provides predictable absorption of metoclopramide as seen in our prior trials," stated Dave Gonyer, R.Ph., president and CEO. "We continue to believe that EVK-001 is a promising treatment option for patients who currently rely on oral drugs to treat their symptoms of gastroparesis. Our analysis will continue as the remainder of the data become available and an update will be provided when we have more clarity on our steps ahead."
Did you like this article? Could it have been improved? Please email feedback@benzinga.com with the story link to let us know!
Posted-In: EVK-001 Evoke PharmaBiotech Education Health Care Trading Ideas Interview General Best of Benzinga
View Comments and Join the Discussion!