Qualified Opportunity Zones Need To Be Improved—Here's How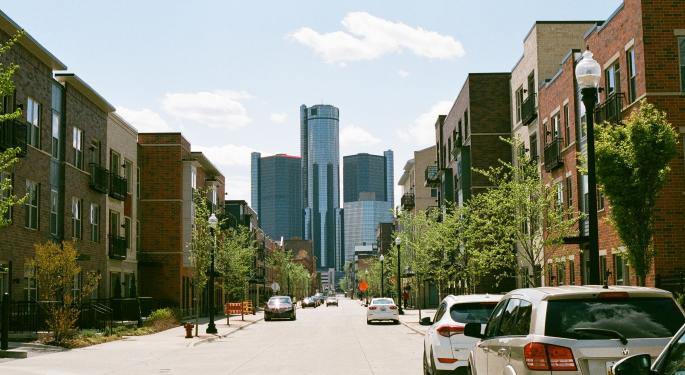 The Qualified Opportunity Zone program was introduced within the Tax Cuts and Jobs Act of 2017. The program allows investors to defer paying capital gains taxes from the sale of assets (such as real estate, stocks, or bonds) by directing those gains through Qualified Opportunity Funds (QOFs) toward federally designated lower-income tracts.
After almost three years, there are more than 8,700 census tracts designated for QOZ funding. Additionally, the Internal Revenue Service (IRS) and the U.S. Department of the Treasury have released three guidance tranches to clarify investment parameters.
The big question is whether the QOZ program is working, both for investors and the communities it is supposed to serve. The program is still new, meaning results are difficult to gauge. Still, while the effort has brought attention to communities in need, there are questions as to whether capital is being directed to the right areas.
Pros, Cons, and Discussion
Novogradac, which maintains an Opportunity Funds List, reported that total investment in QOFs topped more than $12 billion in August 2020, with the following breakdowns:
QOFs with at least a partial focus on residential development raised more than $9 billion.
QOFs with at least a partial focus on commercial development raised just under $7 billion.
QOFs with at least a partial focus on hospitality raised $1.82 billion.
QOFs with at least a partial focus on operating businesses raised $444.2 million.
Additionally, some positive stories have come from the program. For example, approximately $47.7 million in investments has been committed to the poorest QOZs in Erie, PA, allowing the Erie Downtown Development Corp. to plan commercial space and development projects.
Meanwhile, in the lower-income, QOZ-designated Chicago neighborhood of Pullman, a $35 million, 400,000-square-foot building opened in April 2020, spearheaded by Chicago Neighborhood Initiatives, developed by Ryan Cos., and funded by Allstate. Method Products leased the entire building, with plans to bring several hundreds of jobs to the south side neighborhood.
The Urban Institute's "An Early Assessment of Opportunity Zones for Equitable Development Projects'' reported that the QOZ program led to the initiation of "an ecosystem of community development efforts," bringing together stakeholders such as federal and state agencies, fund managers, philanthropists, and community groups. The program is also "reaching actors that had not been engaging with the community development field," the study's researchers said.
Yet the report also said that the program is struggling to find investors, due to below-market returns, investment illiquidity, and long-term holds. Furthermore, the pool of investors able to participate in the program is fairly small. According to Brookings, "few American households are eligible to benefit from Opportunity Zones because they simply do not have appreciated capital gains to invest." With the top 1% of taxpayers paying 96% of capital gains taxes, only a small number of taxpayers can benefit from tax deferrals; those who do already have capital gains tax deferral tools (such as 1031 exchanges) at their disposal.
Other criticism from the New York Times argues that the QOZ program is little more than a tax break program for the wealthy. Additionally, Pew Charitable Trusts notes that mainstream investors and lenders have little to no expertise in working with lower-income communities, or familiarity with what the communities need.
Another recent article in Bloomberg Tax explained that the very structure of the incentive—one that relies on equity financing, capital deployment, investment value, and holding-period requirements— works best for real estate development (where most of the funds seem to be headed). As of now, though, the program isn't helping with small business expansion or job creation.
Finally, a serious program flaw is the lack of reporting requirements, meaning no one knows where QOF investments are deployed. Sen. Tim Scott (R-SC) introduced S.2994, "Improving and Reinstating the Monitoring, Prevention, Accountability, Certification and Transparency Provisions of Opportunity Zones" (IMPACT) in late 2019. As of September, 2020, Scott indicated he was still working on the bill, but the COVID-19 pandemic has pushed the effort to the back burner for now.
What's Next
Keeping in mind the potential consequences of the next presidential election, the following could potentially help move -- and keep -- the QOZ program on track.
Build better accountability. There is no specific reporting or accountability mechanism in place to determine if QOZ dollars are being targeted to areas that most need them. QOFs should be required to report activities, ranging from how much investment capital is raised, as well as where, and how, monies are being deployed.
Encourage communication between stakeholders. In most cases, community leaders haven't worked with QOF managers, or vice versa, meaning there is little understanding of local needs. An example of this was Amazon's attempt to place its headquarters in a QOZ in New York's Long Island City. The company's failure to solicit local input led to huge local opposition, and Amazon's eventual pull-out. QOFs and their managers should ensure stakeholder alignment for the right type of projects.
Continue focus on state and local incentives. The QOZ program is federal, but is overseen and directed by state and municipal entities. These agencies should use their own investment funds and incentive programs to augment and amplify QOFs, as well as to attract investors to projects.
Open the investment pool. The program is narrowly targeted to high net-worth individuals and corporations that generate capital gains from the sale of assets. If there was a way to attract other investors—those who might be interested in doing good—this could help increase QOZ funding.
Whether the QOZ program will lead to widespread positive results remains to be seen. Some good things have come from the program so far, but much more can be done. Attention to accountability and community needs should be the focus, to ensure that job creation and community revitalization stay at the forefront of this initiative.
The preceding article is from one of our external contributors. It does not represent the opinion of Benzinga and has not been edited.
View Comments and Join the Discussion!
Posted-In: contributor contributors Opportunity Zones qualified opportunity zonesGeneral