How To Stay On Track For Successful Property Investment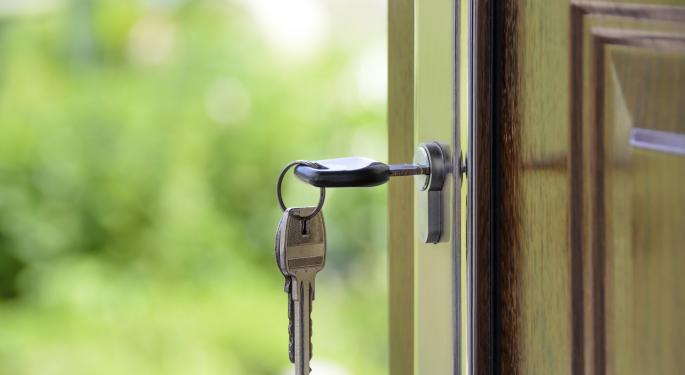 Worldwide, the popularity and marketing of home investment and renovation TV programmes continues to grow year-on-year. This has in turn led to a huge growth in the popularity of property investment with individuals. The tax benefits for property investors (particularly in places like Australia) have certainly received wide media coverage as well.
This TV marketing and buzz has led to a whole new generation of property investors. Due to housing affordability issues in many markets, aspiring property investors are turning to alternative measures to save more money and get their foot onto the property ladder.
While property investment can reap financial rewards, small mistakes can prove costly. We've put together a list of tips to make sure you avoid these pitfalls and are on track for success.
Bypass Agency Fees
A key way to ensure your profit is as high as possible is to save money through bypassing agency fees.
Agents generally charge high prices in order to perform the middle-man function. Essentially, they are doing a job that you can do yourself. Look outside the box to find routes you can take to avoid needing an agent's help.
For example, use online listing or auction sites such as Gumtree for both the buying and the selling/renting aspect of your investment. This will allow you to get in direct touch with sellers, buyers, and renters, and take charge of the process from start to finish.

Source: Gumtree Australia
Choose the Right Area to Invest
There are several different routes you can take with property investment. Buying-to-sell may be the most obvious option, but it's not necessarily the most lucrative.
If you are investing in order to provide a stable income, then buying-to-let is a great choice. This can provide you with a steady money flow over the course of many years.
However, you must research carefully to find out what kind of rental property is in demand in your chosen area. For example, in New York, supply is greatly outpacing demand for luxury apartments, making this a poor investment choice.
You also have to be careful with buying-to-let, as a property that's in high demand now may well fall suddenly over the course of years.
Student property, on the other hand, is currently a sound investment if you are looking to buy-to-let. There is a constant demand that is unlikely to fall anytime soon, making it a low risk endeavor. The profits are also quite high, as you can generally charge more when you have multiple people separately renting rooms within a property, as opposed to a singular family or group.
High Quality Over Low Price
Choosing quality over price is an important point to consider across several areas.
Don't be seduced by properties that seem to have a lot of upscale potential but are poorly located. Look out for areas that are constantly growing and have a wealth of schools and businesses. These areas are likely to remain popular and to continue expanding, ensuring minimal risk in the future with your investment.
Furthermore, look for properties that have an easy win. For example, a property which can easily and cheaply be renovated to add an additional bedroom will provide a profitable return on both reselling and letting.
You also need to be careful when it comes to the condition of the property. It's tempting to choose a property that is initially very cheap but needs complete renovation. However, it is usually wiser to choose a property that is structurally sound and only requires internal renovation and redecoration. A building with an unstable roof and walls can cause bills to stack up exponentially, rendering the initial low value irrelevant.
In terms of renovation, don't be tempted to go with the builder that gives you the cheapest quote. Word of mouth recommendations are key to find out who has a good local reputation. A good reputation is more valuable than a cheap price, and can save you much money down the line when you have to redo poor quality work.
The preceding article is from one of our external contributors. It does not represent the opinion of Benzinga and has not been edited.
Posted-In: Real EstateGeneral Real Estate
View Comments and Join the Discussion!