Homeownership Remains Appealing, But Downpayment Is Daunting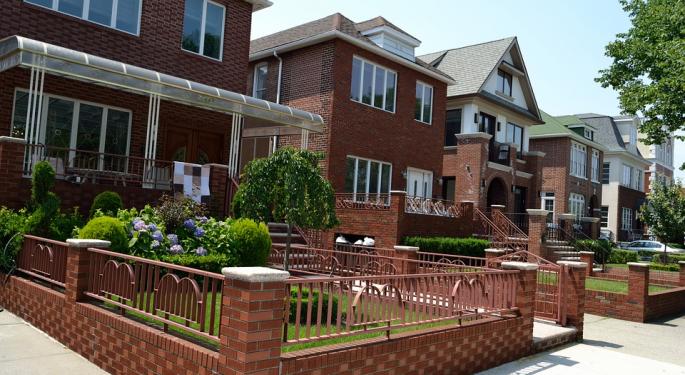 Home ownership's reputation as a pillar of the American Dream is a fluid one, due largely to the fact that the nature of the beast has changed so drastically over time. In the past decade, particularly since the 2008 housing crisis, the idea of homeownership has garnered a level of circumspection from prospective buyers hadn't carried at any time previously. According to the latest Census report, homeownership rates remain near their lowest levelssince the bureau began tracking data in 1964.
Other trends — in both the U.S. economy and in the wages of those in the homeownership demographic — have generated fairly widespread assumptions about the character and quality of Americans' personal finances. However, while arriving at those generalities is simple, a recent national survey revealed some surprising facts about the reasons behind Americans' reticence toward purchasing a home.
The survey, commissioned by home ownership investment company Unison and conducted by Atomik Research, included responses from 2,018 Americans among the general population. The questions centered on financial, demographic and personal barriers to purchasing and owning a home.
The Idea Of Homeownership Is Attractive
One of the major takeaways from the survey is that a majority of the respondents viewed homeownership positively. More than three-fourths of the survey-takers believed that buying a home is a good financial decision.
Of those who took the survey, 63 percent believed, on some level, that home ownership can reduce the stress and anxiety associated with renting. Additionally, 46 percent said they would accept additional financial strain from a mortgage if it meant they could be guaranteed a home in a good area with quality job opportunities and schools nearby
Despite Benefits, Finances Make Homeownership Seem Like A Non-starter
Among all survey respondents, 56 percent felt that debt and wages were the main factors holding them back from considering buying a home. 41 percent cited saving for a down payment as the biggest financial obstacle in the process.
However, 57 percent of survey participants also cited a concern over high rental costs in their area, with 54 percent agreeing to some extent that a home mortgage is usually less costly than renting.
Millennials Are Cost Conscious When It Comes To Owning A Home
The survey took a generational approach to some of its questions and found that Millennials, compared to Gen X and Baby Boomers, were far more concerned about the financial obligations surrounding homeownership.
In general, Millennials were the smallest demographic of homeowners at only only 32 percent compared to 52 percent of Gen X and 65 percent of Baby Boomers. The primary barrier keeping Millennials from buying was cost, with 56 percent of respondents citing home prices and . This is likely for good reason, as 60 percent of Millennials claimed rent or mortgage payments as a strain on their monthly budgets compared to just 43 percent of Baby Boomers.
However, Millennials' fiscal reticence might be due in part to their assumptions on the financial opportunities available to homeowners. While Millennials had the highest rate of respondents who felt "very comfortable" or "somewhat comfortable" in their understanding the financial options available for purchasing a home, only 38 percent agreed that home ownership allowed for tax deductions.
Posted-In: unisonGeneral Real Estate Best of Benzinga
View Comments and Join the Discussion!