Why These ETFs Could Grow Your Portfolio Regardless Of Who Wins The Election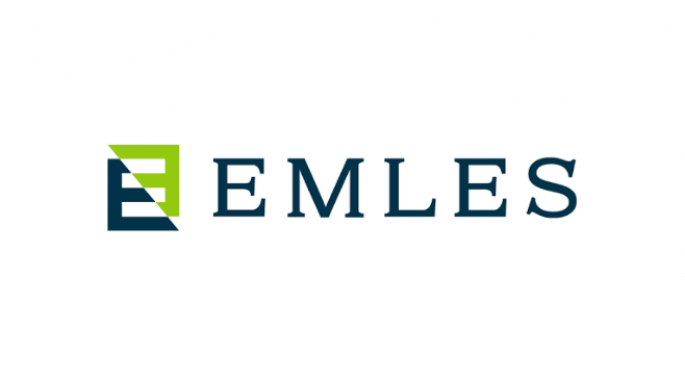 Emles Advisors, an asset management firm solving challenges offered by today's markets, formally announced its launch and intent to empower investment in overlooked and undervalued asset classes.
As part of the development, Benzinga chatted with founder and CEO Gabriel Hammond, a former founder at Alerian, an indexing company, as well as investment advisory firm SteelPath, a company now owned by Invesco.
About Emles Advisors
On the heels of selling Alerian, Hammond was looking to invest his money in uncommon, esoteric assets.
The themes Hammond was looking to invest in, however, weren't offered by existing ETF vehicles: "We had to do separately managed accounts with super high management fees and taxes."
"We said: if we were going to go through the trouble of structuring these products for ourselves, let's do this for other people that are probably having the same issue," the CEO added.
In deciding to open up access to the unconventional, structured products to the public, Hammond founded Emles, the bigger, diversified brother to his former company Alerian.
The company's core product portfolio consists of four ETFs:
Made in America ETF (AMER): Exposure to the secular shift of deglobalization by investing in U.S. manufacturing companies with substantial revenues.
Federal Contractors ETF (FEDX): Stocks whose revenues are mostly derived from federal contracts with the U.S. government.
@Home ETF (LIV): Companies benefiting from the accelerating shift towards more time spent at home.
Real Estate Credit ETF (REC): Access to bonds issued by real estate companies.
According to Hammond, the new products are long-term investment themes not meant for active trading.
"This isn't a trade," he said. "This is a 10-year, decade-long investment theme for you to allocate to."
Core Product Portfolio
The new ETFs allocate exposure to emerging trends not traditionally covered by existing products from other providers.
In a conversation regarding the company's LIV product, Hammond noted that there's been a private equity focus on early stage seed companies focused on distributed workforces pre-COVID.
"We are going to see a tripling, quadrupling of the number of people working at home over the next 20-years, regardless of COVID," he said. "We want to prepare for that on the earliest seed stage, or on the public equity side."
"Similarly, as we think about globalization, we think about Made in America," Hammond said pointing to Emles AMER ETF. "There's no question that people are becoming more concerned about where their supply chain comes from, who's got the excess capacity, who can grow with that in both the short- and long-term to supply those needs."
On the other hand, in regards to Real Estate products, Hammond noted he would never want his money in traditional equity REITs, suggesting the products offer poor risk-to-reward; "In the past year and a half the equities have underperformed fixed income and we think that's going to continue."
Innovation Outlook
Unlike other ETF providers that often get infatuated with at-the-moment concepts, Emles prides itself on a different set of principles.
"People get so enamored with the concept that ETFs are hot, I have to do everything in ETFs, and they start trying to fit things in boxes that don't work," Hammond noted. "Think about how many firms tried to put Bitcoin in an ETF. It's not even the best structure for it."
Emles, on the other hand, digs for concepts where the asymmetric risk-reward positions investors for outperformance, regardless of ruling party or economic risk.
"But, if unfortunately things don't work out the way economists predict they will, we think we've given people significant downside protection where they're not likely to experience that in other sectors of the equity market."
Going forward, before year-end, Emles will leverage its team of 18 industry professionals with experience across investing, trading, operations, and distribution, to provide further exposure to overlooked and undervalued asset classes.
"We have the experience, the resources, and the team," Hammond ended. "I'm excited for the next couple years."
View Comments and Join the Discussion!
Posted-In: 2020 presidential election AlerianFintech Top Stories Exclusives Interview ETFs Real Estate Best of Benzinga