How Infor Drives Enterprise Efficiency With Cloud Technology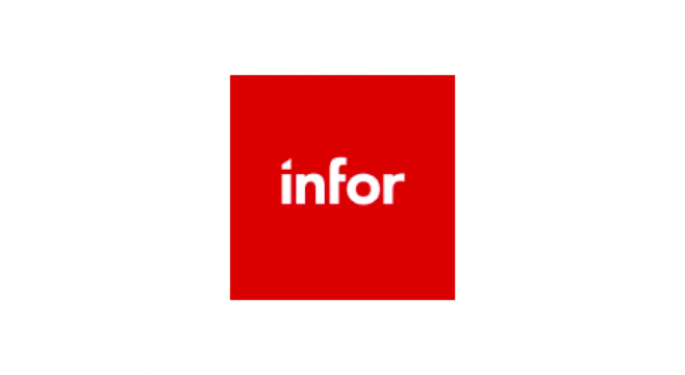 Infor, a provider of business cloud solutions, formally announced it achieved significant progress in the past 12 months, growing its customer base by 400%.
As part of the development, Benzinga chatted with Infor vice president and general manager Bill Vellante, as well as Steve Jensen, president and CEO at SunStream Business Services, an Infor customer.
About Infor
Founded in 2002, and acquired by Koch Industries in February of 2020, Infor is an enterprise software solution enabling finance operations to keep up with the digital transformation.
"Infor CloudSuite Financials is a modern ERP cloud capability with end-to-end functionality in everything from general ledger to accounts payable, accounts receivable, and more," said Vellante.
In the simplest way, the company's core product CloudSuite is an integrated finance and supply management software that reinvents the general ledger, increases supply management transparency, and uncovers cost savings opportunities.
"The product set runs on a cloud operating platform called Infor OS and it takes the analytical, artificial intelligence, and mobile capabilities to send information throughout multiple systems, whether they are Infor systems or other systems," Vellante noted. "That changes the experience because it allows data to be passed back and forth from one system to another system in a process or business control way."
Recent Events
In light of the COVID-19 coronavirus pandemic, companies shifted their focus to becoming competitive and streamlined in back-office financial ERP, liquidity, cash-flow management, and remote work.
As a result of the acceleration in digitization, leading financial services organizations looked to solutions such as Infor for streamlining operations.
One company, SunStream Business Services, a provider of loans to farmers and ranchers, selected Infor CloudSuite Financials as part of its overall cloud strategy to grow and better service its AgriBank and Farm Credit customers through the digital transformation.
"We implemented Infor CloudSuite to modernize our solutions and put them in a cloud infrastructure," Jensen said. "Rather than having a whole bunch of disparate solutions for fixed assets and general ledger, we were attracted to the all-encompassing suite of products."
Innovation Outlook
"It's the Goldilocks metaphor," Vellante said. "Within Koch, a multi-billion dollar organization, we're small enough to be close to our customers. That's one of the big differentiators I see in the way our company is structured."
Infor's lean approach allows for ongoing relationships that help customers expand and create more opportunities as part of their implementation of CloudSuite.
According to Jensen, Infor unlocked growth in SunStream's business of taking care of rural America: "We're really focused on providing and offering back-office solutions because we want to free up our Farm Credit customers so they can continue to develop relationships with farmers and ranchers directly."
Going forward, Infor aims to continue helping organizations better understand data and streamline decision making.
"With this huge shift in the new normal, I see our business growing as we continue to invest in our product and help organizations become more competitive and streamlined in the work they do," Vellante finished.
To learn more about Infor, click here.
View Comments and Join the Discussion!
Posted-In: AgriBank AI Bill Vellante Cash-flow managementFintech Exclusives Tech Interview Best of Benzinga