Fintech Focus For July 15, 2020
Daily Perspective: I don't think anybody should leave any bank earnings call this quarter simply feeling like the worst is absolutely behind us and it's a rosy path ahead. - Michael Corbat
Fintech Movers: The disrupted circulation of physical currency has even led to a national coin shortage in the U.S. that could last months. With banks reducing coin distribution to businesses, local grocery markets and convenience stores like 7-Eleven have had to refuse cash unless customers can pay in exact change. - CityLab
---
Benzinga Global Fintech Awards Spotlight:
Every year Benzinga, a leading news and data platform, holds the Global Fintech Awards, a day of dealmaking, networking, and recognition in the financial technology space.
Ahead of the November 10, 2020 event, this newsletter will highlight one disruptive innovator working to create positive and diverse change in the financial services space.
Today's disruptive innovator is CrowdStreet, an income-focused alternative investment ecosystem.
For a chance to make your mark on the future of innovation and be featured in this newsletter, check out our Global Fintech Awards!
---
Watch Out For This: For the first time, New York City has introduced a 15-minute diagnostic test for COVID as part of a test and trace pilot program in the Bronx. - Gothamist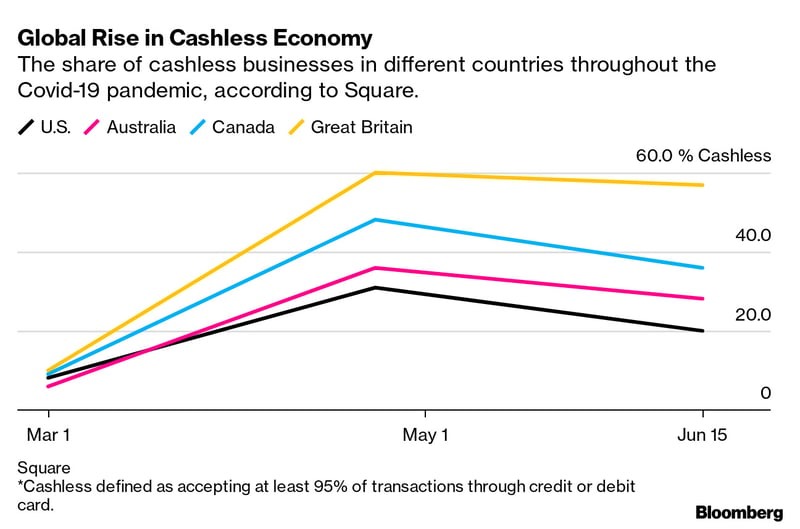 Image by Bloomberg, from Bloomberg.
Market Moving Headline: The U.S. economy will have a slower-than-expected recovery amid a surge in novel coronavirus cases across the country and a broad second wave of the disease could cause economic pain to deepen again, Federal Reserve officials warned on Tuesday. - Reuters
View Comments and Join the Discussion!
Posted-In: 6ix9ine and Akon 7-Eleven Akon City Barclays Bayer Bill GrossFintech Federal Reserve