Interactive Brokers Sweetens Global Connectivity With Tech, Education Focused Initiatives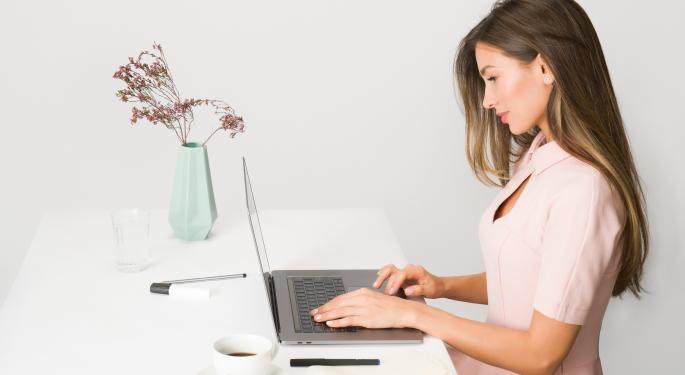 Trading technology and brokerage service Interactive Brokers Group, Inc (NASDAQ: IBKR) has been on a roll recently when it comes to disruptive innovation in the fintech space.
Here's a look at some of the recent initiatives IBKR has engaged in to further democratize financial markets.
Offering Improved
In broadening the depth and breadth of its offerings, IBKR's most recent additions include IBKR Lite, Mutual Fund Marketplace, technology improvements, and partnerships with emerging fintech providers.
In adhering to a commitment of increasing access to wealth-creating opportunities across the globe, IBKR released Lite, a commission-free trading service. The development came as a complement to existing services that were rebranded as IBKR Pro and enabled cost-sensitive consumers to engage in free trading of listed stocks and ETFs.
"Interactive Brokers has always been known as the low-cost broker for sophisticated investors and institutions. We are able to provide superior pricing due to our focus on automation," Chairman and CEO Thomas Peterffy said in a statement.
"In the past few years, many financial firms have lowered their fees, and some have even introduced so-called free trades. But there's usually a catch, such as a limited number of transactions. IBKR Lite clients will be able to trade U.S. exchange-traded stocks and ETFs as little or as much as they want and it won't cost them a dime," Peterffy added.
Additionally, IBKR launched a new Mutual Fund Marketplace and Search Tool, two solutions that enable global investors and traders access to over 10,000 no-load and load-waived funds as well as more than 4,300 transaction-free funds.
"Interactive Brokers has always focused on providing advanced technology, superior pricing, and breadth of product worldwide. We have now built the largest no-load mutual funds marketplace to help investors enjoy increased access to global markets and greater diversification," said Steve Sanders, the firm's EVP of marketing and product development.
Partnership-Driven Innovation
IBKR partnered with the Small Exchange, a futures exchange tailored for the retail investor.
In a statement on the partnership, Sanders said, "Interactive Brokers serves clients in over 200 countries and territories, connecting them to 135 markets in 33 countries. We pride ourselves on providing a broad range of products to our clients."
"Adding access to The Small Exchange will provide a new product offering for our clients that want to trade smaller, simpler futures contracts."
The partnership with the Small Exchange, in addition to enhancements like IBKR Lite and Mutual Fund Marketplace, speaks to the firm's commitment to bolstering the functionality of its offering.
Democratizing Education
Alongside the COVID-19 coronavirus pandemic lockdowns, market participants sheltered at home searched for ways to maintain engagement with the outside world, thus fueling a massive rise in retail trading activity.
In democratizing market-driven opportunities for new investors, IBKR honed in on education with its Traders Academy, a free library of on-demand lessons, videos, notes, and quizzes that help investors make the most out of its award-winning IBKR Trader Workstation (TWS), IBKR Mobile and Client Portal, as well as TWS API application.
When asked whether other brokerages allow global users similar functionality, Sanders told Benzinga, "I don't know of any. It is our competitive advantage."
To learn more about which IBKR products are best suited to your financial goals, click here.
Photo by Moose Photos from Pexels.
View Comments and Join the Discussion!
Posted-In: Interactive Brokers Steve Sanders Thomas PeterffyFintech Best of Benzinga