Fintech Focus For June 30, 2020
Daily Perspective: If life were predictable it would cease to be life, and be without flavor. - Eleanor Roosevelt
Fintech Movers: Uber Technologies Inc.'s financial services leader Peter Hazlehurst is calling it quits as the ride-hailing giant focuses on rides and food delivery, and ices plans to become a financial services company. - Bloomberg
---
Benzinga Global Fintech Awards Spotlight:
Every year Benzinga, a leading news and data platform, holds the Global Fintech Awards, a day of dealmaking, networking, and recognition in the financial technology space.
Ahead of the November 10, 2020, in-person event in New York, NY, this newsletter will highlight one disruptive innovator working to create positive and diverse change in the financial services space.
Today's disruptive innovator is Altvia, recognized for being the best alternative investment platform, and a firm that offers cloud-based technology for institutions.
For a chance to make your mark on the future of innovation and be featured in this newsletter, check out our Global Fintech Awards!
---
Watch Out For This: Mississippi no longer has a state flag, after lawmakers voted Sunday to remove the Confederate symbol, making it the final state in the U.S. to do so. - Vice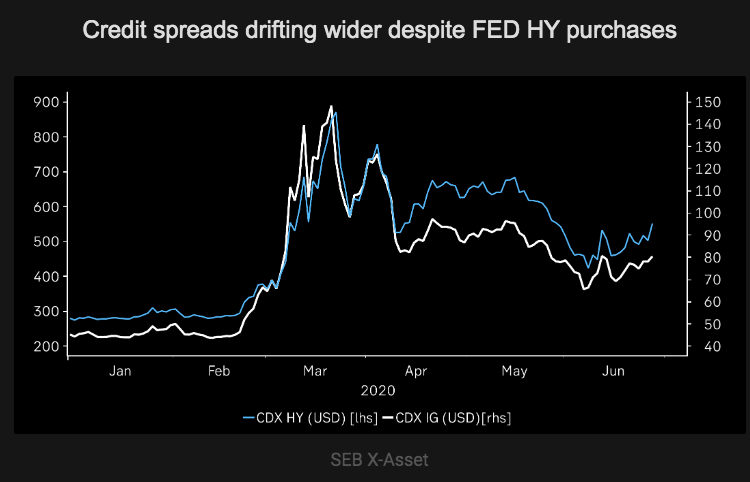 Photo by SEB X-Asset from Market Ear.
Market Moving Headline: Delta Air Lines is planning to send notices to warn more than 2,500 pilots next week about potential furloughs, according to a company memo. - CNBC
View Comments and Join the Discussion!
Posted-In: Cash App COVID COVID drug Credit Suisse Delta Air Lines FDICFintech Federal Reserve