Fintech Focus For June 29, 2020

Daily Perspective: The greatest glory in living lies not in never falling, but in rising every time we fall. - Nelson Mandela
Fintech Movers: Ally Financial and CardWorks are terminating their planned $2.65 billion merger, the companies announced Wednesday in a press release. The companies cited "the unprecedented economic and market conditions resulting from the COVID-19 global pandemic." - Banking Dive
---
Benzinga Global Fintech Awards Spotlight:
Every year Benzinga, a leading news and data platform, holds the Global Fintech Awards, a day of dealmaking, networking, and recognition in the financial technology space.
Ahead of the November 10, 2020, in-person event in New York, NY, this newsletter will highlight one disruptive innovator working to create positive and diverse change in the financial services space.
Today's disruptive innovator is Alpaca, recognized for being the best API and a firm that offers the world's first commission-free stock brokerage for developers and bots.
For a chance to make your mark on the future of innovation and be featured in this newsletter, check out our Global Fintech Awards!
---
Watch Out For This: New York City is on the verge of approving a shared electric scooter pilot program, opening up a potentially lucrative market and new micro-mobility battleground in the United States. - TechCrunch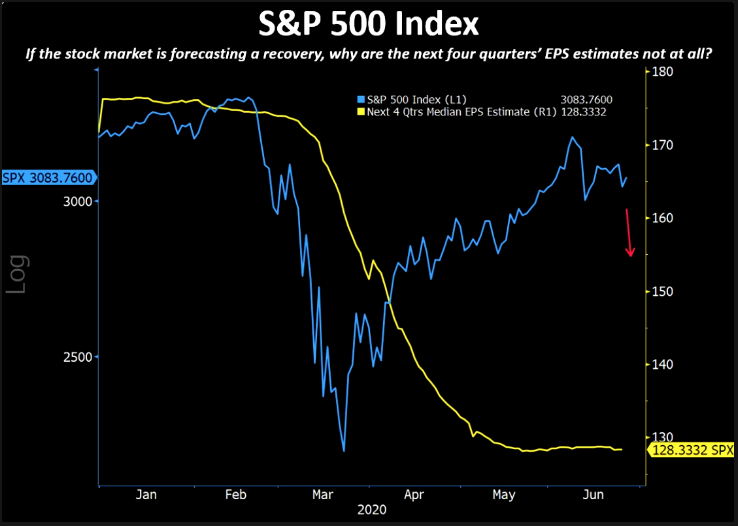 Image by Crescat Capital from Market Ear.
Market Moving Headline: Verizon announced on Thursday it will pull advertisements from Facebook and Instagram, per the company's chief media officer. - Axios
View Comments and Join the Discussion!
Posted-In: 280 CapMarkets Amazon American Air Bank of Korea Banking Dive Barron'sFintech SEC