Learn How Sang Lucci Navigates Trading's Toughest Psychological Challenges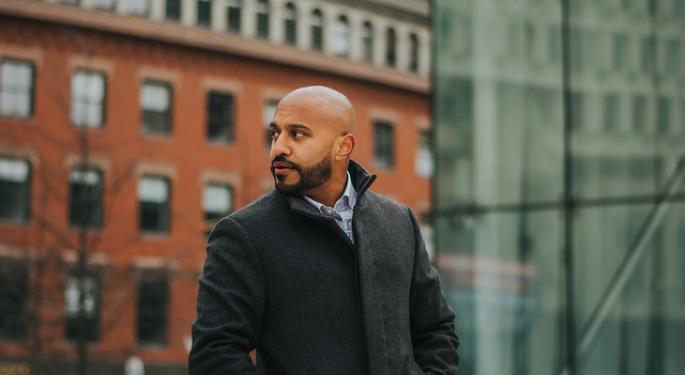 Fostering an entrepreneurial spirit since being a student, Anand Sanghvi has grown into an aggressive large cap options trader and educator.
Sanghvi, aka Sang Lucci, used his trademark full-transparency approach to found Sang Lucci; an educational platform teaching traders his unique method of tape reading, options and trading psychology. Since launching the site in 2011, Sang Lucci has taught thousands of students his approach to the markets while leading the growth of his online community in partnership with Wallstjesus.com.
Learn from Anand Sanghvi and other verified traders in person at the Benzinga Global Trading & Investing Summit June 20 in New York City.
How He Got Here
Sanghvi developed an entrepreneurial spirit from a young age. In high school, he made money by buying and selling concert tickets and launching a house-painting business. After graduating college, he took a job as a financial analyst but the attempt to settle into a "stable" career was short-lived, as he couldn't stand the lack of control over his own time, the ceiling on his earnings and the dearth of mental stimulation, he told Benzinga.
After seeing a job posting at Boston-based prop firm PTG Capital, he went to work as a commission-based trader. He spent the first 18 months struggling to get by, working side jobs to fund his account as he learned the skillsets that still serve as the foundation of his trading. His sacrifice eventually paid off and he became consistently profitable.
Sanghvi soon craved the communal environment of the prop firm and grew increasingly frustrated by the amount of misinformation provided to aspiring traders via mainstream media. This led him to found SangLucci.com, a prolific desintation for education and community.
Where To Spot Him
Learn how Anand has navigated trading's most challenging psychological obstacles on June 20 at Benzinga's inaugural Global Trading and Investing Summit.
Anand will be joined by over 20 of the world's most successful financial minds in an intimate, educational setting demanded by Benzinga readers.
Related Links:
From Football To Finance: How Jon Najarian Transitioned To Options Trading
Posted-In: Anand Sanghvi Benzinga Trading Summit Sang LucciNews Events Best of Benzinga
View Comments and Join the Discussion!