Blockchain Technology Set To Disrupt Referrals With A New Kind Of Link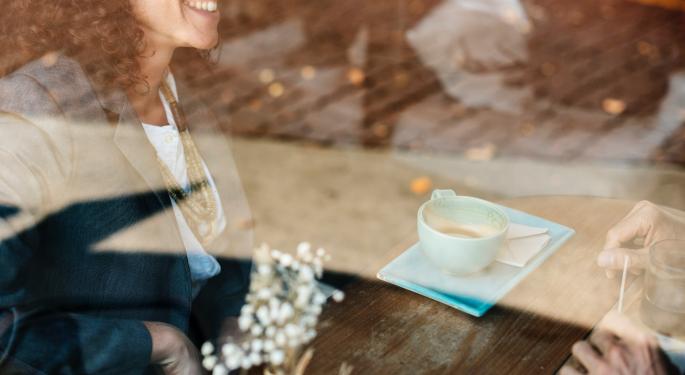 Businesses cannot afford to underestimate the importance and value of referrals to the growth of their customer base. Whereas ads feel like you are pushing your products/services to users, referrals pull them towards you. In 2015, researchers from Marketo revealed that referrals are probably the best customer acquisition tools in the market as they deliver 4X times more on the conversion rates that other customer acquisition channels. Uber for instance was able to leverage referrals to expand into more than 50 countries in less than 3 years.
The simple reason for the efficacy of referrals is that most purchasing decisions are fundamentally emotional and sentimental. Apart from the quality of the marketing message; people often base their purchasing decision on the trust they have in the people recommending such products and services to them.
The implicit value of trust in driving a purchase decision can't be measured in monetary terms, but researchers at Edelman Trust Barometer have observed that 84 percent of B2B businesses initiate the buying process with a referral. This piece provides insight into some of the challenges facing the referral marketing industry and how blockchain technology could be instrumental in solving such problems.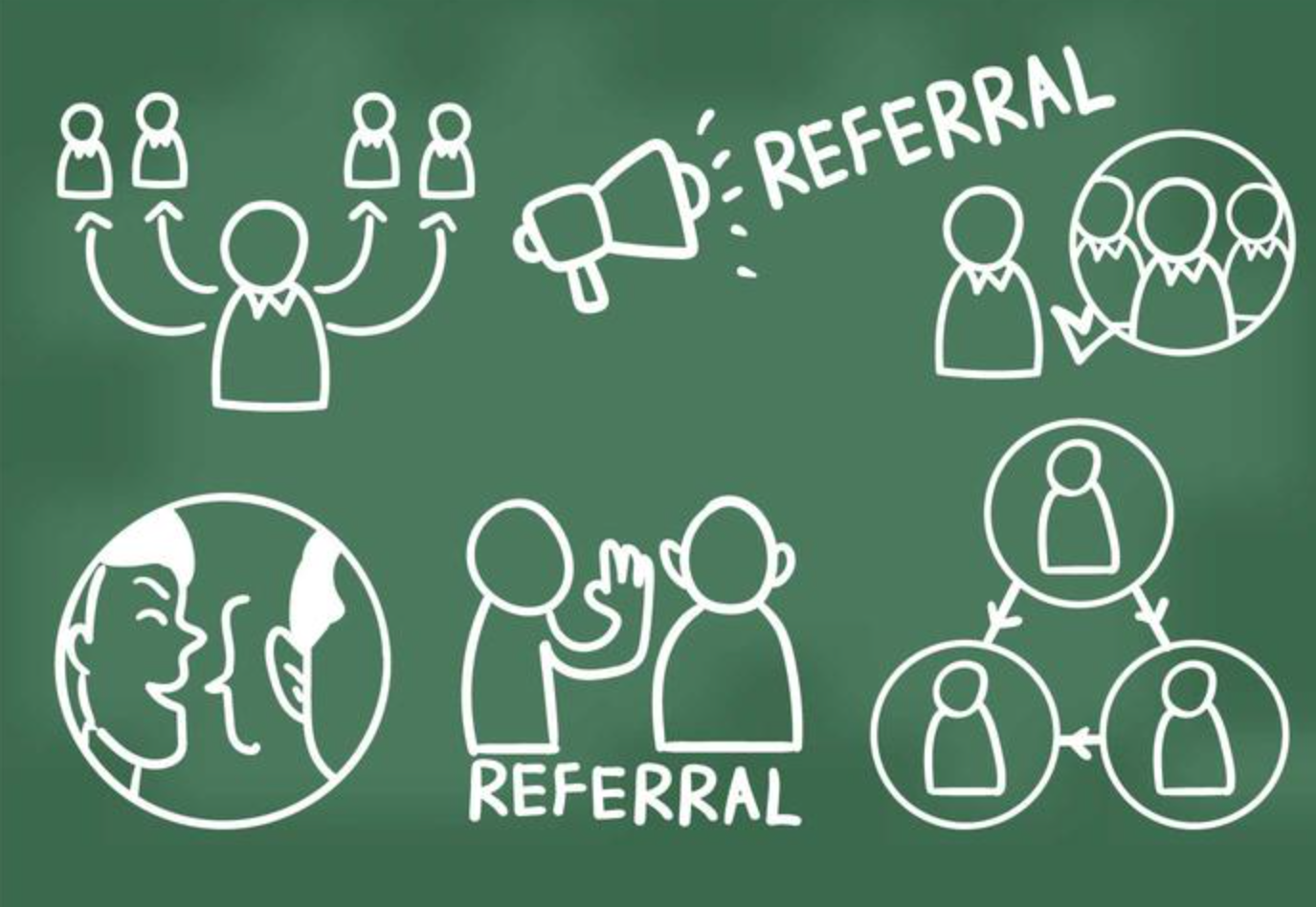 The statement of problem with referrals
Referrals are good for driving customer acquisitions; however, their current setup makes it hard to get the best results out of referral marketing plans. To start with, people are not properly incentivised to share referral links online because they don't earn fair compensation commensurate with the value that they generate. It is somewhat impossible to track complex referral chains; hence, businesses are often unable to attribute new customers to any one referral. Their inability to attribute referrals often force them to err on the side of caution but the referrers end up not getting recognition or compensation for their efforts.
Secondly. Small and medium-sized businesses, independent contractors, and freelancers are often unserved or underserved by the referral marketing industry. For instance, many small businesses and sole proprietors can't afford the initial capital outlay to invest in the B2B software – sometimes starting at $500 per month (billed annually) or running into $3000 per month for custom setups.
The third problem is that it is often difficult to integrate some of the existing B2B referral software into your sales system. Many enterprise clients have custom customer management systems; hence, integrating a turnkey referral tool could end up being a hassle. For small businesses or freelancers that don't have a dedicated customer/sales management tools, purchasing a referral management software might be an impractical and unnecessary expense.
Blockchain technology to fix referral marketing
Human networks remain the most complex, efficient, and intelligent system for collecting and processing information in the most organic manner. People will intuitively share information about products and services to people in their network. The effectiveness of the human network lies in the fact that we know our friends and family, we understand their passions, likings, anxieties, and fears and we can predict the products/services they will find useful even before they've had the chance to make such decisions. Interestingly, computer algorithms and predictive tools have are still incapable of pre-empting the sentimental and emotional vibes that drive purchasing decisions.
2Key is an innovative startup that wants to leverage the decentralized nature of blockchain technology and smart contracts to facilitate a smoother flow of referrals across human networks on the web.
2key wants to reinvent the link with a proprietary Multi-Step tracking technology that makes each link "aware" of how it is shared to measure the amount of economic value generated across the value chain of people sharing links to content, products, events, and services.
2key says it could enable the more efficient tracking of links to ensure that every person along the link-sharing chain gets rewarded when the referral results into business for the client. Links have remained stagnant for far too long, and 2key's zero-knowledge proof methodologies and cryptographic signature algorithms could potentially allow multi-step, multi-party referrals and event-tracking to enable continue active monitoring of referral activities.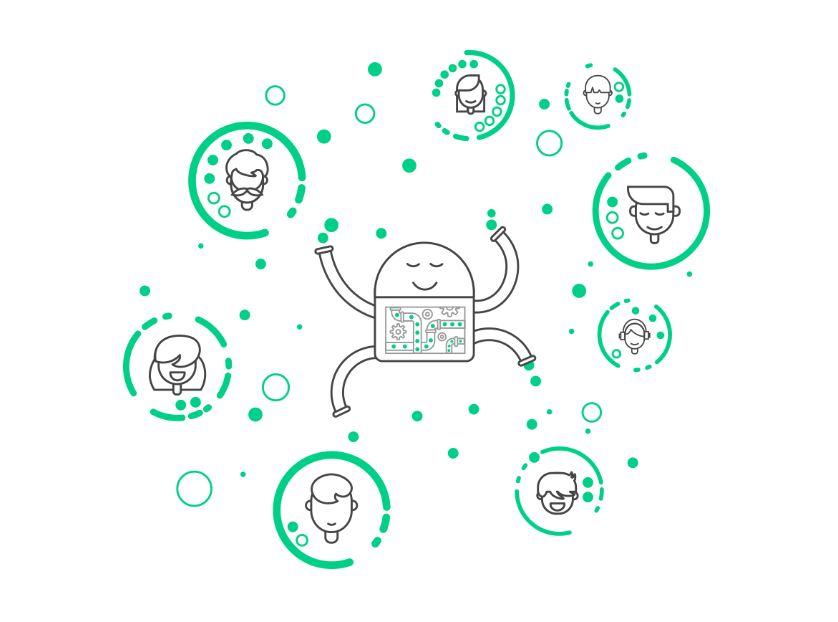 The startup is currently focused on building a Global Referral Network (GRN), which is fundamentally a socioeconomic network with the reinvented link – where people are paid back for paying it forward. Small and medium-sized businesses, freelancers, and contractors can leverage GRN to set SMART goals in terms of sales, leads, and exposure without going through traditional ad networks or struggling with the writing and implementation of code.
The already live a beta version of a lead generation campaign MVP webapp, its blockchain integrated webapp is nearly ready with the MVP campaign supporting TGE Acquisition, its smart contracts native mobile apps is in development and the firm is working on its POC DApp.
View Comments and Join the Discussion!