Can Blockchain Change The Way We Trade Assets?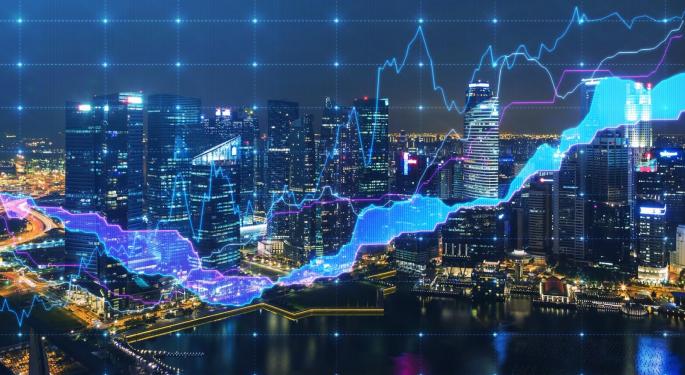 Once the niche pursuit of a handful of dark web entrepreneurs, blockchain platforms are now at the forefront of the fintech industry. Distributed ledgers are a clear upgrade to legacy models, and the freedom that cryptocurrency provides drastically lowers fees at every level of a transaction.
Major financial institutions look to payment protocols like Ripple and Stellar to modernize their back end software. Hedge fund managers and investment bankers see cryptocurrency and blockchain technology as holding opportunities for massive profits and operational efficiencies.
The similarities between traditional asset trading and cryptocurrency trading are hard to ignore. At a passing glance, there is virtually no difference between the trading page of a major crypto exchange and that of a stock market application. Similar considerations are at play in each market and where these two industries converge, we are seeing innovative entrepreneurs combining the benefits of both to create new value.
Cross-Industry Trading Functionality
Within traditional capital markets, the Bitcoin Investment Trust allows average investors to ride the volatility of cryptocurrencies. The trust's publicly quoted GBTC ticker exists on the over-the-counter market and alleviates some of the risks associated with cryptocurrency investing.
There is still a steep learning curve that prevents average users from buying and trading cryptocurrencies. Although buying major coins–such as Bitcoin and Ethereum–is relatively easy, investing in altcoins still involves transferring value between wallets and entering various exchanges. The Bitcoin Investment Trust gives traditional investors a means to profit from Bitcoin's rise in value without needing to navigate the sometimes complex user interfaces of the crypto market.
On the other hand, crypto company Iconomi offers the functionality of an index fund within the cryptocurrency market. The company holds a cross-section of the most influential and profitable coins within its fund, and allows crypto exposure both directly and through its ICN coin.
Labeling its funds as Digital Asset Arrays, or DAAs, Iconomi provides diversification to protect investors from sudden price crashes of a single asset. The company offers high risk, high reward DAAs to balance out its safer, more risk-averse portfolios.
Upgrading the Trading Infrastructure
Some companies are currently looking to improve the trading infrastructure with blockchain technology. Upcoming application TradeConnect intends to use the power of blockchain and distributed ledgers to eliminate some of the intermediary bloat that makes traditional asset trading expensive, by introducing P2P trading on their platform.
Powering the TradeConnect app is the ThinkCoin cryptocurrency. Trading is resolved off-chain to ensure rapid settlements while the associated data is then resolved directly on the blockchain. Users will be able to create trading profiles and connect with appropriate liquidity providers to increase value for everyone involved.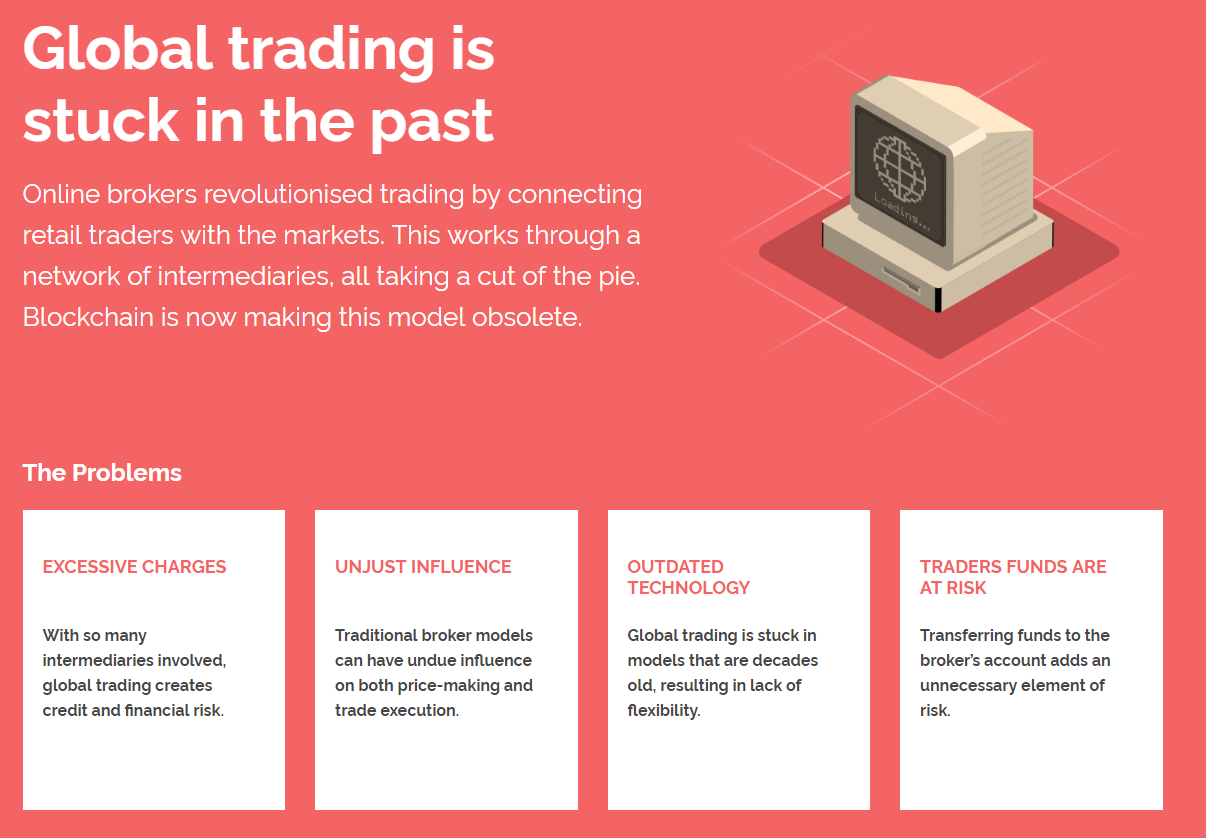 Screenshot Taken from ThinkCoin.io
The TradeConnect application will initially only allow forex and CFD trading, eventually incorporating futures, derivatives, commodities, option bonds and even products themselves. ThinkCoin itself is backed by held assets that include all of the G10 fiat currencies, giving the entire ecosystem a stability that is absent in almost all cryptocurrency trading.
Blockchain Functionality and Trade Networks
Once at the forefront of information technology, asset trading suffers from a legacy network and dependence on outdated systems. Most major brokerages benefit directly from these inefficiencies, which leaves innovation to the smaller, more agile companies that can provide solutions to these challenges.
As blockchain technology becomes more ubiquitous, users will begin to question the status quo–something we see regularly in the case of bank transfer inefficiencies. Users are no longer willing to accept the outdated standards that were once considered the only option.
The implementation of disruptive technologies may be resisted at first, but as acceptance for blockchain integration grows, so too will public demand. Companies that fail to adapt will not prevent mass adoption, only find themselves struggling to compete.
Large brokerages are well aware of the hurdles that they face, and the more savvy institutions are not only investing in cryptocurrency–but looking to blockchain technology as a solution to problems existing in the traditional financial markets.
Posted-In: marketacrossFintech General
View Comments and Join the Discussion!