The Top 5 Tech And DevOps Exhibits Expected At The 2018 GSMA Mobile World Congress In Barcelona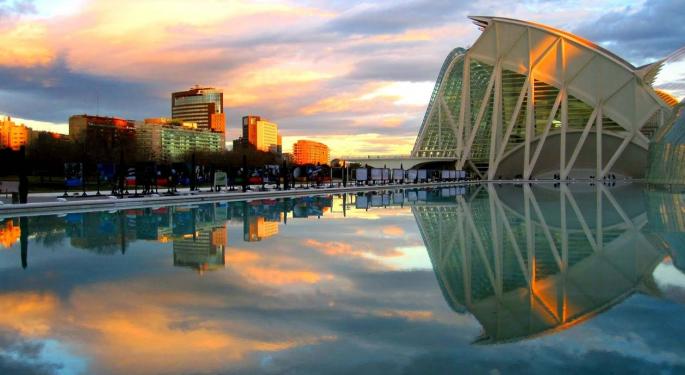 On February 26, 2018, the GSMA Mobile World Congress (MWC) is kicking off in Barcelona. For those who are attending, as well as for anyone who wishes they could, here's a preview of the 5 of the hottest companies exhibiting at this year's conference.
1. 3ANTS
3ANTS offers state-of-the-art methods and tools for locating and deleting content that has been misappropriated online by data pirates and bots. At its core, the 3ANTS premise is to recover the value of what belongs to its users and vouchsafe its security. The 3ANTS team of engineers and data scientists specialize in digital content protection for consumer-facing products and services.
With solutions for large brand names and corporations, physical products, and digital content, 3ANTS technology enables users to protect their social media profiles, websites, and more. 3ANTS will be spending the 2018 MCW in Barcelona at Stand 6 in Hall 8 at Fira Montjuïic.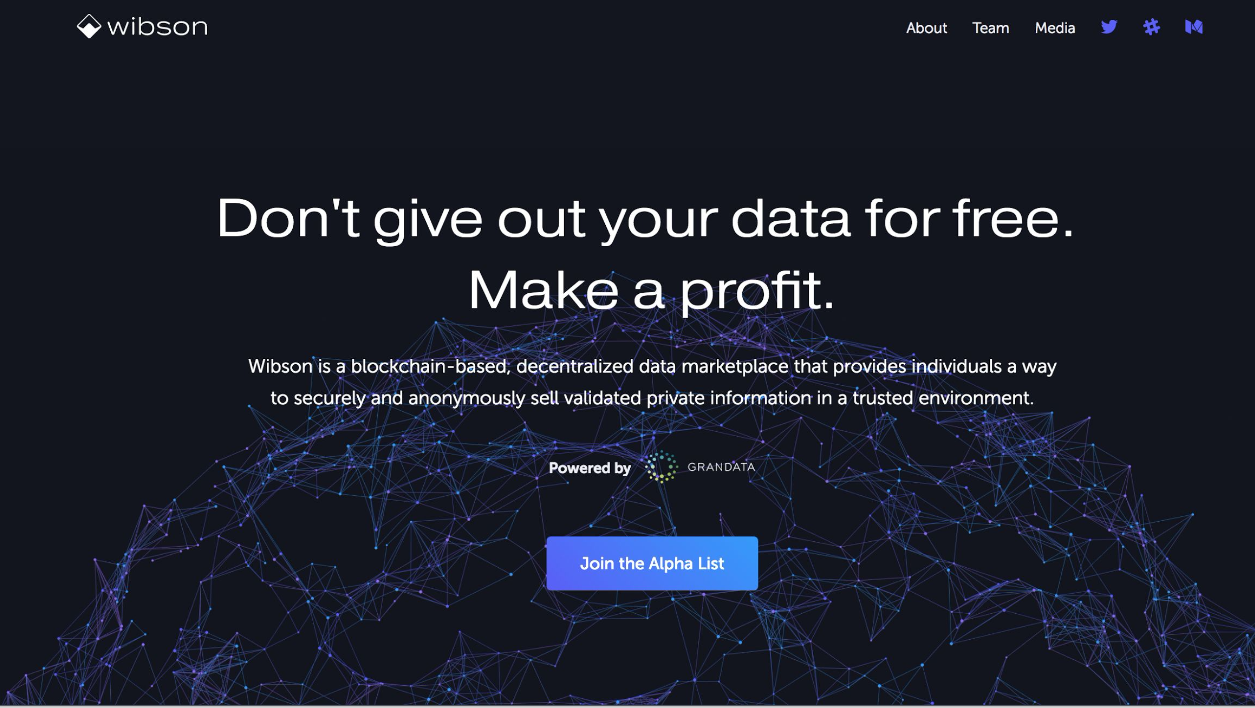 2. Wibson
When using the consumer-friendly, decentralized, blockchain-based Wibson environment from Grandata to sell private data, users never have to worry about others using their personal information unless they have given them the power to do so.
For businesses looking for end-user data that aligns with advertising campaigns, using Wibson means that those who they are advertising to actually want to see their ads, and have a verifiable interest in their products or services. As a consumer-driven marketplace for business data, Wibson brings the audience to the business rather than the other way around. The end result is validated consumer information that can fuel business and ultimately generate less waste when paying for advertising in the digital space.
At the Wibson Launch Event in the 2018 MWC, visitors can see how Wibson finds and uses consumer data to determine the parameters of digital marketing campaigns, how it seeks and finds the right audience based on browser history and other online behaviors, and how location data and purchase history from consumers can help retailers decide where to set up shop and which hours are best for sales.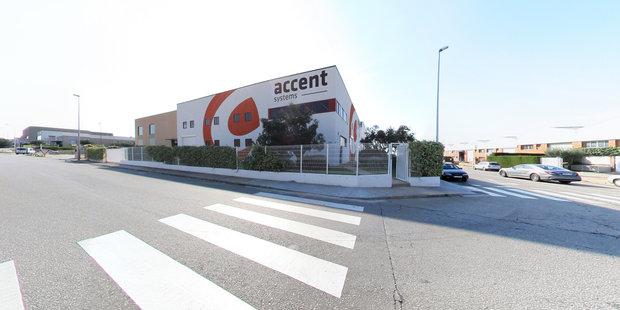 <
3. Accent Systems
Accent Systems is a new and innovative enterprise developing devices for the wireless market and offering solutions for interrelated computing devices and digital machines known as the Internet of Things (IoT). From product development through mass production, Accent Systems begins with ideation and materializes real-world results.
The Accent Systems IoT factory in Barcelona focuses on Wi-Fi, Bluetooth, LoraWAN, SigFOX, and 4G/LTE, and leads the wireless device industry in NarrowBand Internet of Things (NB-IoT) and Low Power Wide Area Network (LPWAN) technology research and development.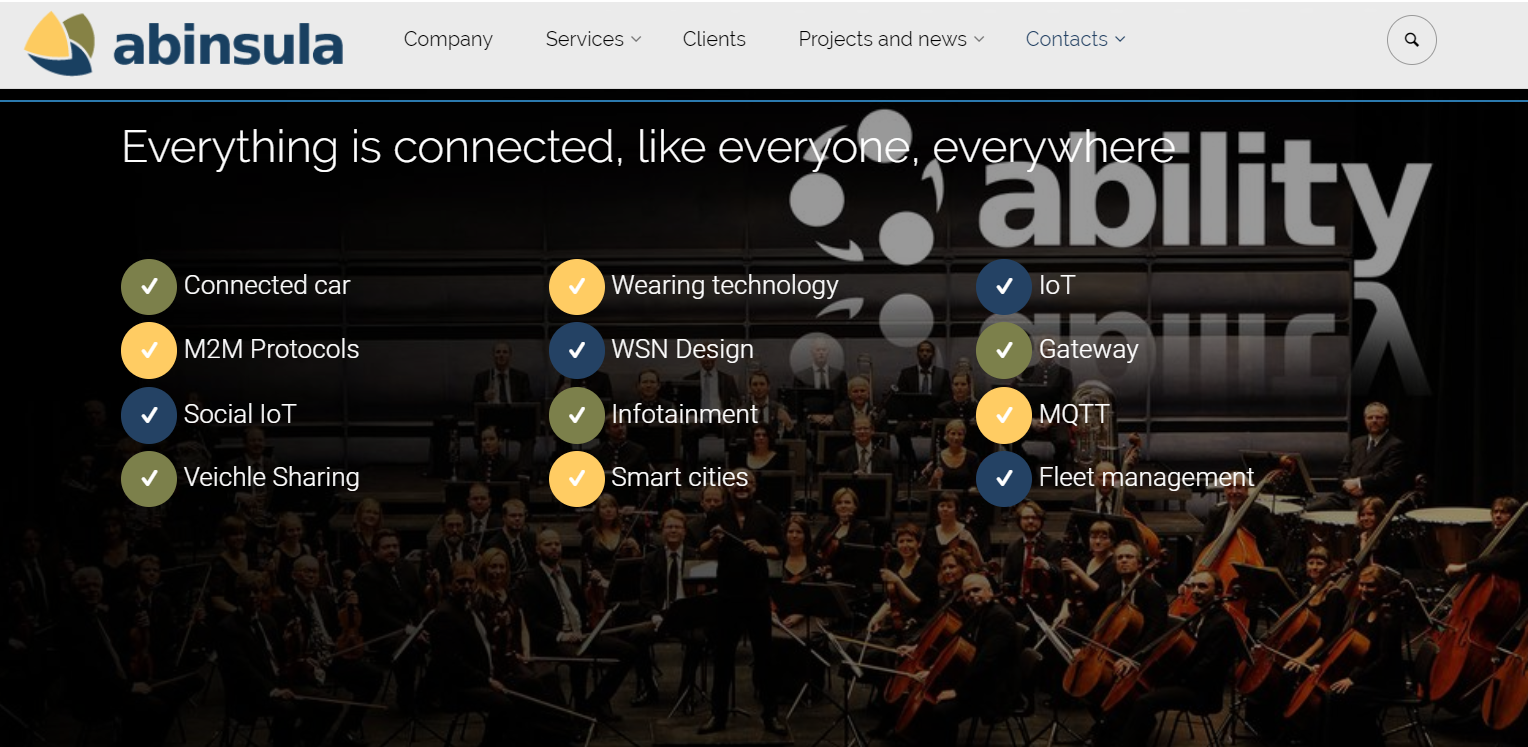 4. Abinsula
Abinsula offers solutions and technological innovations for the IT world, and highly specialized consultancies for various fields, including automotive, powertrain, rapid prototyping, human-machine interfacing, medical devices, embedded integration, and software design and architecture. With dozens of engineers located at their Sardinia and Turin locations, Abinsula brings its clients open-source proprietary platforms for commercial projects.
Abinsula offers service for those in need of end-to-end system integration, and helps individual enterprises meet their deadlines and budgets when integrating new systems. The Abinsula goal is to be the leading provider for open-source products and professional services for large enterprise-level digital transformations. The five founders of Abinsula will be on hand at the 2018 MWC in Barcelona to broaden visitors' understanding of all things IT, programming, and open-source.
5. Acqustic
The one-of-a-kind experience of seeing a live music performance is going a la carte with Acqustic. Members of Acqustic have the opportunity to connect with their favorite bands and musicians and petition them to play a venue of choice within 50 kilometers from their location.This breakthrough technology lets users determine their own experiences, pay bands directly, and book the most suitable venues for gatherings in a variety of sizes.
Additionally, members are privy to secret concerts from veteran and emerging artists that have partnered with Acqustic. Each surprise event is hosted by local musicians ready to play in intimate settings.
This selection of exhibits represents a wide scope of digital, DevOps, and proprietary IT tools that have a bright future ahead. For more information about all MWC exhibits, visit the official Mobile World Congress website and find the ventures you'll want to visit and learn more about between February 26 and March 1, 2018 in Barcelona.
The preceding article is from one of our external contributors. It does not represent the opinion of Benzinga and has not been edited.
View Comments and Join the Discussion!
Posted-In: Blockchain marketacrossFintech Tech General