How Blockchain Is Bringing ICOs To The Entertainment Industry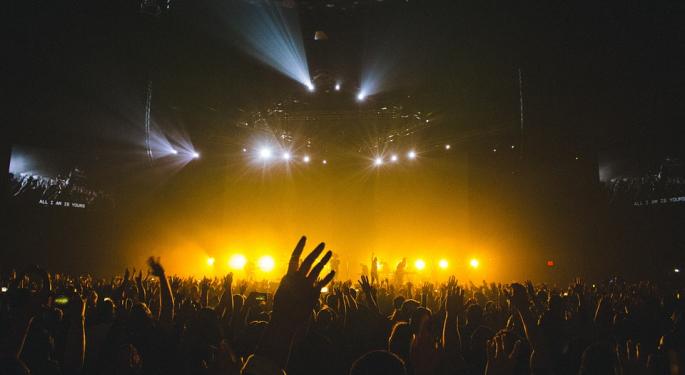 Every year, millions of concert tickets are sold worldwide. And, despite the advances in entertainment technology over recent years, the demand for live entertainment remains as high as ever. The confluence of eager fans and automated scalpers rushing for tickets remain as much, if not more, of an issue than ever, creating Incidents where concert tickets have sold out in minutes.
The strength of demand for iconic entertainers to perform at live events is just too much for typical supply chains to meet, and both performers and their fans lose out. For performers, it means lost revenue, and for their fans, it means a missed opportunity to see one of their idols in person and experience a live show.
Could VR Be the Solution to This Problem?
An correlated challenge is currently facing the VR industry, which is confronting a lack of premium quality content. This may seem like a simple problem, but it's difficult to solve due to the high cost and complications involved in filming or generating VR compatible video.
A potential solution? Merge the demand for the live concert experience with the growing supply of VR headset technology and the proliferation of blockchain technology. One startup working to do just that is CEEK, which aims to extend the reach of events for sold-out shows by allowing artists to sell unlimited virtual tickets and digital merchandise.
CEEK achieves this through the use of a blockchain framework, which provides fans looking for merchandise or tickets to live and virtual concerts a more reliable and secure systems for purchasing them, as well as the implementation of smart contracts to provide respective rights holders and publishers automatic payments from such transaction. It is designed as a fairer and more efficient system for everyone.
Solutions like those provided by CEEK are permitting artists, labels, and brands to take advantage to new digital transaction technologies without the red-tape that comes with launching their own ICO. Instead, they can create their own new coin or virtual item in less than an hour and reap the benefits of decentralized record keeping.
How Would a Decentralized Virtual Reality Platform Work?
The CEEK App features concerts from famous artists including Katy Perry, Lady Gaga, U2, Elton John, and The Killers. The platform features celebrity minted coins and virtual merchandise items that take on the traits of cryptocurrency and are each assigned their own virtual Ethereum address. Users can then sell or trade these items and cash them in for fiat currency.
Users can also obtain rare items. These can gain value very quickly in virtual reality, and can also be cashed in for large sums. Artists can even sign items with their own cryptographic token signatures to increase their rarity and value. Token holders will be given the ability to participate in real celebrity concerts, theater performances, sporting events, as well as make purchases, vote for content, and exercise some control over the programming.
This unique relationship between performer and audience, even when entirely virtual, opens up huge possibilities in terms of both the entertainment industry as well as VR and AR immersion technology. And, while VR is designed only to access to our auditory and visual senses right now, given time audiences might find little difference between a live concert experience and one that is almost or entirely simulated.
The preceding article is from one of our external contributors. It does not represent the opinion of Benzinga and has not been edited.
View Comments and Join the Discussion!
Posted-In: Blockchain marketacrossFintech General Best of Benzinga