Using Artificial Intelligence For Predictive Investment Analysis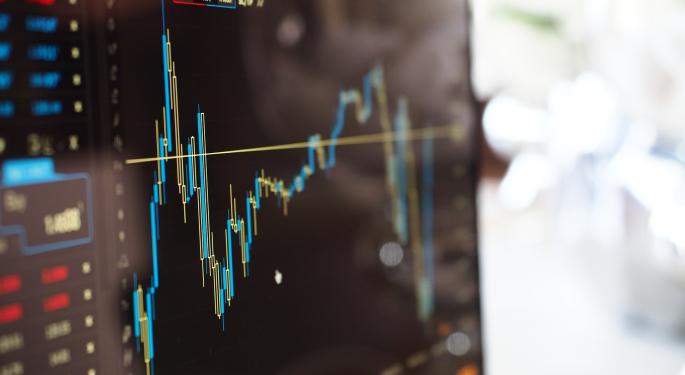 As artificial intelligence becomes more advanced, machines will be able to more quickly and effectively comb the massive quantities of market data to identify patterns and other investment intelligence that traders can use to outperform the market.
AI platform TrueRisk uses machine learning, predictive analytics and big data coupled with its proprietary artificial neural networks to look for trading signals in more than 4,000 U.S. stocks.
Unique Insights
TrueRisk's algorithms make predictions that are non-correlated with standard industry metrics and can provide traders with an alternative view of where the market is headed. While traders are sorting through financial reports, TrueRisk's software is making connections among the massive troves of data that are out there to be analyzed.
The company harnesses the power of alternative data, such as weather data, social media data and satellite and drone data, to look for patterns where traders have never looked before. In addition, the company integrates other data sources, such as quantitative data, fundamentals data, crowd-sourced data and behavioral data as well.
Consistent Performance
TrueRisk has tested its software using the 30 components of the Dow Jones Industrial Average. After accounting for 800 unique predictions, the company found that 58 percent of predictions made were absolutely correct and 90 percent of predictions made had an error of less than 20 percent.
TrueRisk's algorithms make both bullish and bearish predictions and have been extremely consistent throughout different stages in the market cycle. From 2006 to 2016, both bullish and bearish prediction hit rates have consistently stayed above 75 percent, even during the market crash in 2008.
The Bottom Line
At the end of the day, the proof of the true power of TrueRisk's AI is in its performance. Since inception, TrueRisk's predictive analytics have generated an overall return of 365 percent compared to only an 85 percent return for the S&P 500. Performance certainly hasn't deteriorated over time as the software adapts to changes in market conditions. In the past year, the TrueRisk's predictive analytics have generated a 48.2 percent return, nearly triple the 16.3 percent gain by the S&P 500 in that time.
The digital age has created a massive amount of data that be used to gain insights into the stock market that have never been available in history. Unfortunately, there's simply too much information out there for a person or even a large team of people to analyze. However, AI trading algorithms like the TrueRisk predictive analytics tools were specifically designed to piece together a puzzle of trading signals that are hidden in troves of data like needles in a massive digital haystack.
Related Links:
An Expert's Take On The Most Notable Data Points Impacting The Economy Right Now
How Quants Will Use Macroeconomic Indicators To Sidestep The Next Recession
Posted-In: artificial intelligence quantitative analysis Quants TrueRiskFintech Top Stories Markets Trading Ideas
View Comments and Join the Discussion!