Fintech Startups On Track To Set Annual Financing Record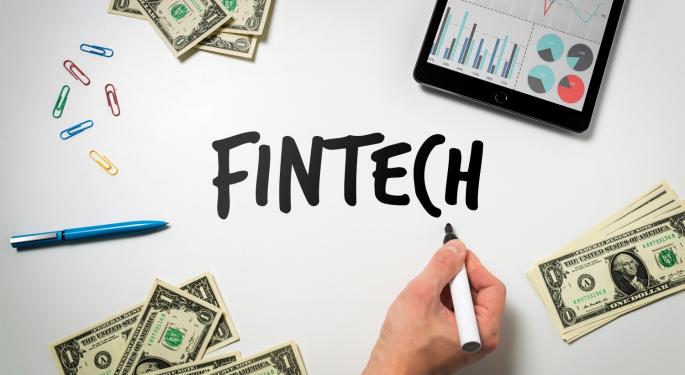 Having raised a record-setting $5.2 billion in the second quarter of 2017, fintech startups are on track to surpass their previous annual record of $14.1 billion, according to research by CB Insights.
Nineteen companies, 12 based in the United States, completed financing rounds generating more than $50 million, with six raising more than $100 million.
New Unicorns
The funds supported the emergence of five new fintech unicorns, or private companies valued above $1 billion, and propelled North America to a class of 15 closely followed by Asia's four. The two continents led the globe in attracting startup funds throughout 2016.
But they may now drive a record-setting 2017. If the pace remains, annual investments in the private industry could rise 19 percent above 2016 rates and could even achieve new records in the number of completed deals. The first two quarters of 2017 saw 496 deals worth about $8 billion, while the same period in 2016 saw 515 worth about $8.6 billion.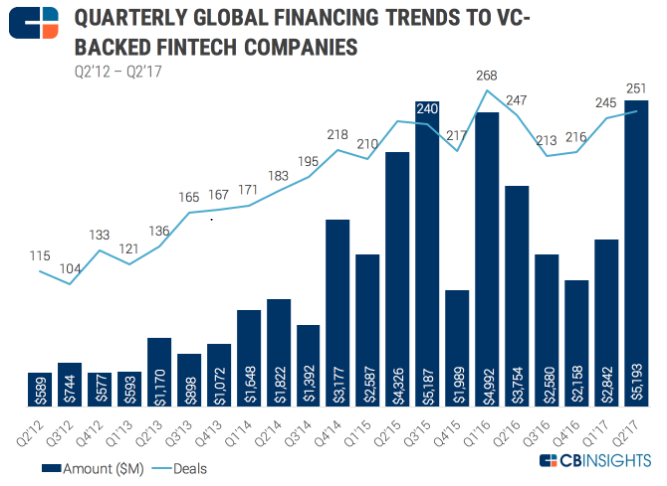 Not Much Distribution
The benefits of the record financing thus far wasn't well distributed throughout the space. In a crowded arena, with new players emerging seemingly every day, competition is tight and funding scarce. Sprig, Jawbone, Beepi, Luxe, Quidsi were just a few of that didn't live to see the third quarter.
To learn more about the firms winning over private investors, check out Benzinga's Global Fintech Summit Sept. 28 in San Francisco.
The Summit
If you're looking for cool fintech startups and access to top financial institutions, and are sick of attending stuffy corporate conferences, the Benzinga Fintech Summit is the event for you. Visit www.bzsummit.com for more details.
Connect with us on social media — use the hashtag #BZsummit and #Fintech to spread the word!
Related Links:
Will Venture Capital Drive The Future Of Mobility?
Kevin O'Leary Wants To Teach Millennials How To Invest With Fintech, Even If He Loses Money Doing It
Image: CafeCredit
View Comments and Join the Discussion!
Posted-In: CB Insights Global Fintech SummitFintech Top Stories Startups Best of Benzinga