Meet HOLLY, The Trade Ideas' AI Analyst That Beat The Market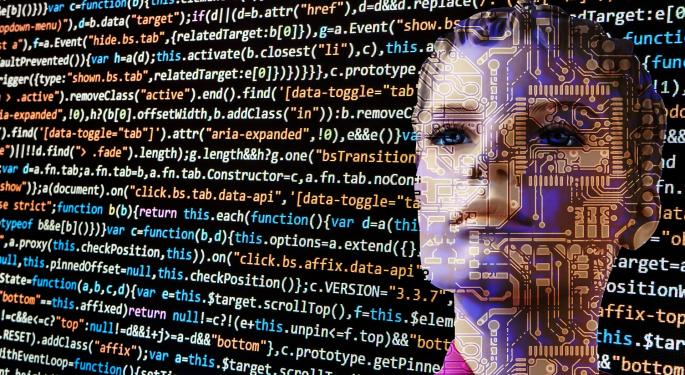 Artificial intelligence adds yet another victory to its scorecard.
The portfolio of Trade Ideas' virtual analyst and discovery engine, HOLLY, outperformed the SPDR S&P 500 ETF Trust (NYSE: SPY) in the first half of the year with pre-commissions returns around 39 percent ━ nearly five times the S&P's 8.2-percent gains. Returns came in around 22 percent post-commissions.
Trade Ideas' AI technology has outperformed market benchmarks since its January 2016 debut, Managing Partner and Co-Founder David Aferiat said in press release.
"The innovation of HOLLY as a Virtual Analyst who can separate the signal from the noise this well shakes up the FinTech community," CEO Dan Mirkin added. "You'll either be using this innovation to capture alpha or others will be using it against you to get theirs."
Related ink: Alexa For Wall Street: Meet The Tech Company Accelerating The Trading Process With Voice Commands
Beginning with a $1 million balance on January 2, the portfolio applied a day-trading strategy that resulted in 56.2 percent wins with a profit factor of 1.62 percent. The algorithm-leveraging technology executed 2,049 $80,000 trades over the six-month period.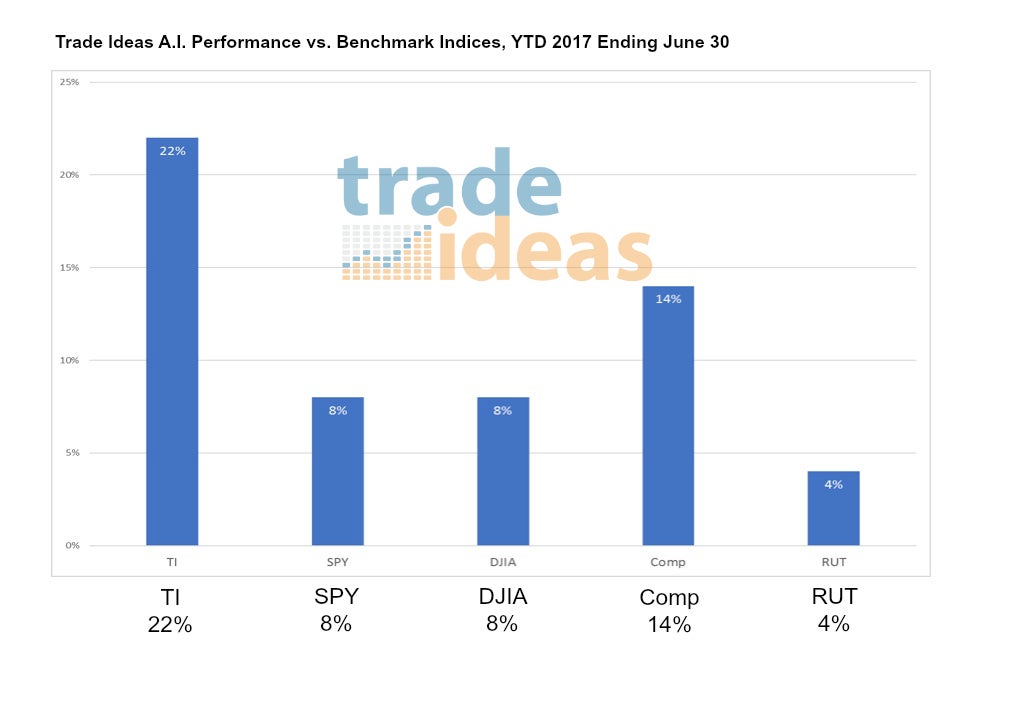 "This track record of performance bodes well as we position Trade Ideas into the Model Marketplace," Aferiat said, "where subscribers access the daily A.I. generated algorithms for actionable intelligence, but retain control and discretion to implement the trades according to their own decision process and leverage their own trading and rebalancing software."
A 13-year-old SaaS fintech company, Trade Ideas won Best in Class at the 2015 Benzinga Fintech Awards.
View Comments and Join the Discussion!
Posted-In: Benzinga Fintech Awards Dan Mirkin David Aferiat Holly Trade IdeasFintech Tech Best of Benzinga