Detroit's Autobooks Raises $5.5 Million To Expand Small Business Fintech Product Offering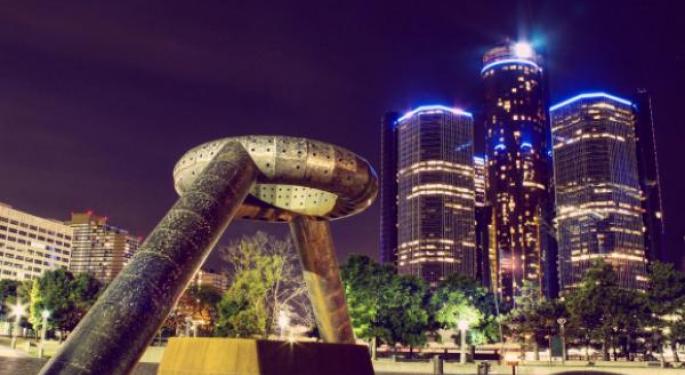 Small businesses are unique among customers of financial services. Many commercial products offered by financial institutions don't translate to the smaller scale of SMEs, and consumer products aren't sophisticated enough for business bookkeeping.
That's why Detroit fintech startup Autobooks raised $5.5 million from venture capitalists and a strategic partner to help small businesses manage cash flow and keep track of accounting. The company plans to use the capital to hire and expand its product offering.
"Autobooks aims to bring bundled payment and accounting services together to help small businesses improve their cash flow," Autobooks CEO Steve Robert said. "What's unique about Autobooks is that it's specifically for small business owners."
Autobooks offers technological solutions to financial needs of small businesses with a "'bundled tool' for receivables, payables, payments and accounting—all from within their existing online banking system," according to a press release.
"We give entrepreneurs tools like invoicing and payments to help them get paid faster, and have a transparent accounting system working for them in the background," Robert said.
Robert said the unique proposition Autobooks brings to the table is its distribution method. Banks and credit unions license the company's technology and embed its functionality in their online banking systems.
Robert said the company is currently piloting its technology at five banks and hopes to increase that to 15 by the end of the year.
"Autobooks is an exciting combination of entrepreneurial innovation allied with credit unions and banks who have existing distribution access to small business customers," Draper Triangle Managing Director Jonathan Murray said in a press release. "There is tremendous opportunity for financial institutions to partner with fintech companies, especially those that understand how to navigate the complex financial, technical and regulatory environments."
Detroit is no stranger to fintech companies. Benzinga itself is a data and financial media operating headquartered in downtown Detroit.
Mortgage giant Quicken Loans also emphasizes its technological approach to home loans. The company recently announced it had funded $7 billion in loans from its online platform in 2016 and nearly $100 billion in total mortgages.
"We are building this business for significant growth," said Robert.
Posted-In: AutoBooks Detroit Steve RobertFintech News Top Stories Exclusives Best of Benzinga
View Comments and Join the Discussion!