NewsHedge: Actionable Information Discovery Solution Driving Trading Decisions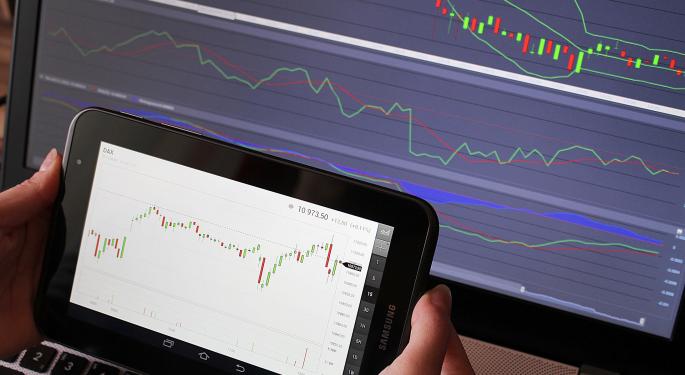 It's almost that time of year.
The 2017 Benzinga Global Fintech Awards is a competition to showcase the companies with the most impressive technology that are paving the future in financial services and capital markets.
To get you prepared for this year's awards, Benzinga will profile each fintech company that has applied. Want to get involved? Submit your company here.
What does your company do? What unique problem does it solve?
NewsHedge is a real-time information-discovery solution that drives trading decisions.
To help professionals identify and exploit reliable, early and differentiated information, we developed NewsHedge, the industry's most comprehensive market-scanning solution for identifying actionable information happening in the markets, and within social media, all in real time
Who are your customers?
We have products that serve active traders, quants, and enterprise applications.
NewsHedge Social: For Active Traders
NewsHedge Social is our free browser application service, and it's designed for three specific purposes: 1) to showcase a portion of our technology; 2) to help professionals discover actionable trading events; and 3) to help drive real-time market-moving conversations happening on Twitter and StockTwits.
NewsHedge ALPHA API Twitter Edition: For Systematic Trading
Interested in building systematic trading models? NewsHedge has pioneered groundbreaking machine-learning (ML) technologies that detect and classify unusual price and volatility shifts commonly brought on by news. We also provide you with key, real-time Twitter related data for building robust, profitable trading strategies.
NewsHedge PARTNER API Twitter Edition: For Enterprise Applications
If you're an enterprise platform—such as a trading, news, or messaging solution—you can incorporate our high-quality actionable information into your user's workflow, which helps you increase client retention, user engagement, and revenues.
How long have you been in business?
NewsHedge was founded in 2012 out of our own need for actionable, event-detection technologies.
Where are you located?
Chicago Illinois/
Who is your company's leadership? What kind of experience do they have?
Kevin Evenhouse - Founder, CEO
Prior to founding NewsHedge, Kevin owned a capital-management practice with trade operations conducted on the CME Group's exchange floor. He's successfully traded a wide range of financial instruments, developed numerous automated trading strategies, and patented new methods for disseminating financial information.
Drew Dormann - Co-Founder, CTO
Drew brings over 17 years of diverse programming experience to the NewsHedge organization. He's worked on numerous performance-critical applications, and his background includes building games for Microsoft, Sony, and Midway Games, and most recently developing complex trading systems for companies such as TradeLink and Jump Trading.
Anything else Benzinga should know about your company?
We've invented new methods for distributing financial information—see U.S. Patent No. 9,135,662.
If you're looking for cool fintech startups and access to top financial institutions, and are sick of attending stuffy corporate conferences, the Benzinga Global Fintech Awards is the event for you. From its first year in 2015, the competition grew to over 250 applicants and over 500 attendees in 2016.
Connect with us on social media — use the hashtag #BZAwards and #Fintech to spread the word.
Posted-In: Benzinga Global Fintech Awards NewsHedgeFintech Startups Small Business Interview Best of Benzinga
View Comments and Join the Discussion!