OptionsHouse Facilitates No-Hassle Online Trades For On-The-Go Investors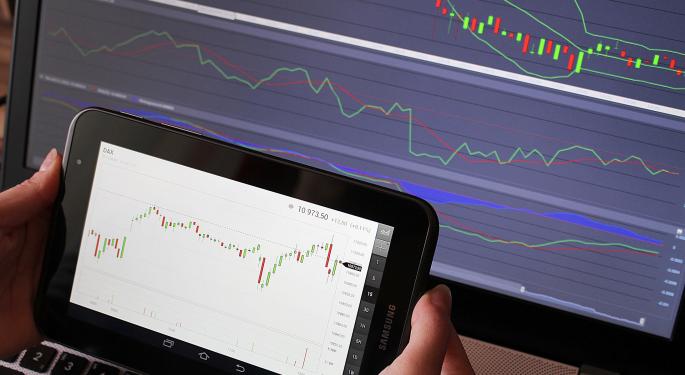 It's almost that time of year.
The 2017 Benzinga Global Fintech Awards is a competition to showcase the companies with the most impressive technology that are paving the future in financial services and capital markets.
To get you prepared for this year's awards, Benzinga will profile each fintech company that has applied. Want to get involved? Submit your company here. For this installment, we spoke with OptionsHouse spokesperson Jim Henry.
What does your company do? What unique problem does it solve?
OptionsHouse is a respected online retail trading broker with a mission to deliver products and services that are fast, reliable and easy-to-use, helping customers achieve their financial goals. OptionsHouse is dedicated to offering no-hassle, affordable online trades, optimized for today's mobile world through superior technology.
With our advanced trading technology, OptionsHouse offers a robust suite of investment products, including stocks, options and futures, and first-class customer service to all those looking to trade and invest.
Where are you located?
Recently purchased by E*TRADE (NASDAQ: ETFC), OptionsHouse is poised for growth and will continue to innovate as a fintech leader in Chicago.
Who is your company's leadership? What kind of experience do they have?
Several members of OptionsHouse now sit in leadership positions at E*TRADE.
Michael Curcio, former CEO of Aperture Group (the parent company of OptionsHouse), now resides on E*TRADE's executive leadership team. As Chief Brokerage Officer, Curcio leads the retail brokerage business, including all Product, Digital Channels, all Marketing, and the Company's Corporate Services channel. A respected veteran of the online brokerage industry, he has a 20-year track record of releasing award winning products, implementing customer retention strategies, and building cross-functional teams.
For another fintech profile, click here to read about how Private Wealth Systems empowers ultra high-net-worth individuals.
If you're looking for cool fintech startups and access to top financial institutions, and are sick of attending stuffy corporate conferences, the Benzinga Global Fintech Awards is the event for you. From its first year in 2015, the competition grew to over 250 applicants and over 500 attendees in 2016.
Connect with us on social media — use the hashtag #BZAwards and #Fintech to spread the word!
Posted-In: E*TRADE Financial Corporation OptionshouseFintech Best of Benzinga
View Comments and Join the Discussion!