Elevate: Enabling Lending For Risky Consumers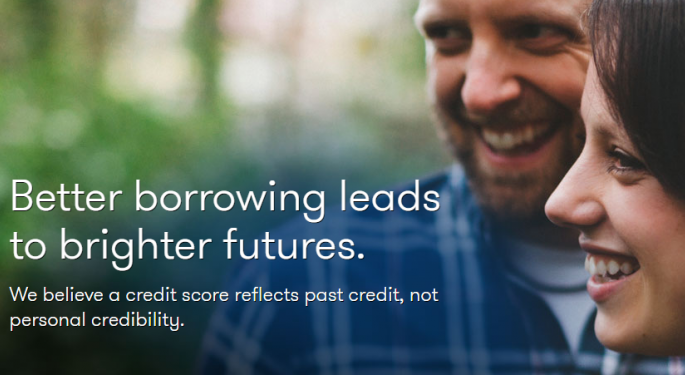 It's almost that time of year.
The 2017 Benzinga Global Fintech Awards is a competition to showcase the companies with the most impressive technology that are paving the future in financial services and capital markets.
To get you prepared for this year's awards, Benzinga will profile each fintech company that has applied. Want to get involved? Submit your company here.
For this installment, we spoke with Elevate CEO Ken Rees (answers have been edited for length and clarity).
What does your company do? What unique problem does it solve?
Elevate is a leading provider of innovative online credit solutions, offering responsible and transparent credit products to those whom many overlook — risky consumers. Utilizing deep learning and analytics to make the riskiest of underwriting decisions at scale, Elevate is able to offer affordable credit with rates at a fraction of the cost of real-world alternatives.
Additionally, Elevate boasts a number of financial wellness and consumer-friendly features that are unmatched in the non-prime lending market.
Who are your customers?
Elevate offers responsible credit products to those who are often overlooked — high-risk consumers. This is not a niche segment. Today, 170 million Americans and Britons are considered too risky for banks to loan them money; these hard-working consumers are credit starved, often having experienced a financial misstep years ago, and need a partner to help them get back on their feet.
How long have you been in business?
Elevate originated its first loan in 2014.
Where are you located?
We are headquartered in Fort Worth, Texas, with offices in San Diego, Dallas and London.
Who is your company's leadership? What kind of experience do they have?
I am the CEO of Elevate, have led the company since inception and championed the nonprime consumer for much of my career. My dedication to providing more responsible and transparent credit options to the millions of Americans who do not have access to traditional credit options drives the company's innovative product portfolio.
Anything else Benzinga should know about your company?
Elevate continues to steadily excel. In 2016, the company celebrated hiring its 500th employee and grew year-over-year revenue 37 percent. Also in 2016, adjusted EBITDA grew 1,361 percent year-over-year and loan volume grew 36 percent (through November 30). That's on top of 2015 growth, which was up 58 percent.
Elevate offers financial literacy courses.
Elevate has partnered with the Clinton Global Initiative and others to determine the most effective types of financial literacy curricula.
Over 55,000 customers of our RISE product have improved their credit scores appreciably, and more than 20,000 RISE customers are eligible to receive a reduction in their APR of 50 percent or more.
If you're looking for cool fintech startups and access to top financial institutions, and are sick of attending stuffy corporate conferences, the Benzinga Global Fintech Awards is the event for you. From its first year in 2015, the competition grew to over 250 applicants and over 500 attendees in 2016.
Connect with us on social media — use the hashtag #BZAwards and #Fintech to spread the word!
Image Credit: Screenshot from Elevate
Posted-In: Elevate Ken ReesFintech Success Stories Interview General Best of Benzinga
View Comments and Join the Discussion!