Why Women Can, And Should, Take More Control Of Their Investments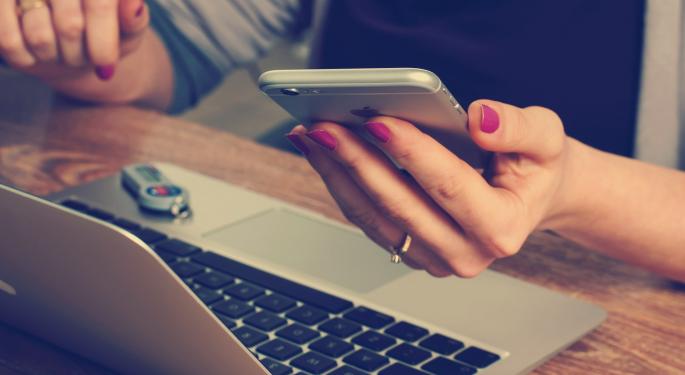 If 92 percent of women want to learn more about financial planning and get more involved in their finances, why is it that only 20 percent are willing to talk about their finances with those they are close to?
After a historic number of women gathered in January to march for empowerment, the issue has remained at the forefront of national conversation.
It's even penetrated the male-dominated Wall Street, where companies have pushed for diversified management embodied in the "Defiant Girl" statue confronting the Street's iconic bull.
Still, the discourse often overlooks the importance of women's financial success, and the historic exclusion of women from financial processes, such as investing. The equality sought in today's women's movement is largely rooted in financial independence — and that means getting more women to invest.
At present, many are held back by a lack of confidence in their strategy and market knowledge, according to research from Fidelity Investments, a firm led by a pair of the most powerful women in finance.
The main problem is a discomfort in discussing finance. Around 80 percent of survey respondents said they weren't comfortable talking about money with friends and family, and only 47 percent said they would be comfortable speaking with a financial professional on their own. Many said they didn't have sufficient knowledge to invest and they did not understand the markets.
Still, others are deterred merely by the time commitment. Many women say they don't have enough time to devote to investing and the initial education process, according to another study. About 52 percent claimed fewer than 90 minutes of free time per day, and nearly 30 percent claimed less than 45 minutes.
Fortunately, educational tools abound for those on a time crunch but eager for financial empowerment. Among them are 15-minute webinars by successful female investors explaining investing terms and strategies.
Wall Street may not make sense overnight, but it will make sense eventually. It did for Sandy Chaikin, who took the time to learn how to invest in stocks and, since she started investing in stocks in 2012, has outperformed the S&P 500.
Sandy's husband, Marc Chaikin, worked on Wall Street for decades, but once they co-founded Chaikin Analytics, she spent time learning how to invest. Sandy gives webinars on how she was able to create a successful portfolio from scratch, proving that you don't have to be a financial expert to take control of your investments.
While the world of Wall Street and the stock market may seem complex at first, it's not as complicated as it appears. There are plenty of tools that can teach anyone the fundamentals of investing and the stock market. Like learning anything, learning how to invest is a game of consistent hard work. The most important step is to just get started.
View Comments and Join the Discussion!
Posted-In: Entrepreneurship General