Be R.E.A.D.Y. - How To Draft Financial Plans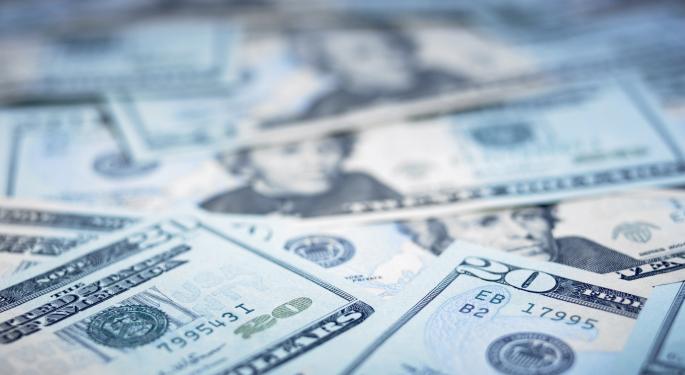 One of the most prominent pieces of advice circulating the personal finance empowerment sector is to establish a plan.
Mark Zuckerberg has publicly provided a blueprint of his three-, five- and 10-year plan. Marvel unmasked its five-year superhero plan. A quick search of the Benzinga site will demonstrate how frequently "x-year" plans make headlines.
Yet few articles describe the process, the methodical thinking involved in drafting a plan, or the amount of forward and backward looking necessary.
Be R.E.A.D.Y.
When sketching your financial future, it is often difficult to know where to start or how to realistically break down a significant long-term goal into something that can be attained step-by-step over the course of years.
Related Link: The Dark Side Of A Generation's Frugality
The mnemonic R.E.A.D.Y. will help not only guide you through the planning process, but also determine what elements should be included in your goals.
Envision your endgame. What does it look like? Financial security may look different to different people. Take the time to describe and write down what financial security means to you.
R: Rewarding
Focus on why that picture exists. Look at the elements in your big picture.
For example, if having a diverse retirement portfolio is one of the elements in your financial security picture, ask yourself these questions: What does having that portfolio mean? What does it signify? Why does diversification matter for your financial security? How does that influence your daily life now and in the future?
The core elements to your endgame should include these rewarding key aspects. These now become your building blocks. These building blocks will be there in every stage of your planning, keeping you on track.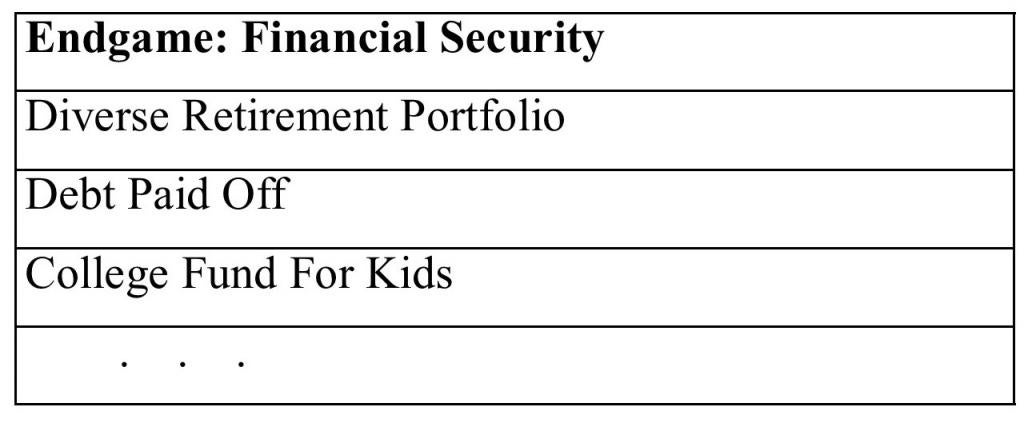 E: Essential
Now that you have determined what elements make up your vision of financial security, it is time to work backward through each of the building blocks.
Ask yourself what the essential steps are to get to that endgame. What must happen along the way to get to that final place?

A: Attainable
From here, break down those elements into realistic and attainable steps. What do you have to do in order to make sure each of these happens?
Carefully consider all that is involved in making your financial security building blocks a strong foundation. Just as you did for determining what elements form your vision, look closely at those secondary elements.

D: Detailed
Now, organize those steps into the order they need to occur. Ask yourself what needs to happen first. Logically and chronologically order your steps.

Before you go on to the final step, flesh out your details. Consider how quickly you can achieve each small step in order to accomplish your bigger steps.
Give the same amount of time and consideration to each of the small steps as you did to describing your vision of financial security.

Related Link: 4 Things You Can Do Today To Help Keep Your Retirement Goals On Track
Y: You-Oriented Years Broken Down
The final step is to go through each item under the "How Soon Can I Do That?" column and organize each of those into benchmarks. The time allotted to each benchmark can be completely customized. While many advisers claim that you should have a one-, five- and 10-year plan, you are in no way obligated to that time frame.
Look at what time frame naturally arise from your detailed steps. Is there a pattern? Perhaps things seem to fall into quarters, years, decades -- or two-month, three-year or 20-year increments. The important thing to remember is that your plan is a guide, not a crutch. It is a tool to keep you on track. Like any good guide though, it can be tweaked to meet your needs and adjusted based on what obstacles you encounter on your journey to financial security.
Posted-In: financial security long-term planning short-term planningEntrepreneurship Personal Finance Best of Benzinga
View Comments and Join the Discussion!