What Will Apple Look Like In 5 Years? Gene Munster Lays It Out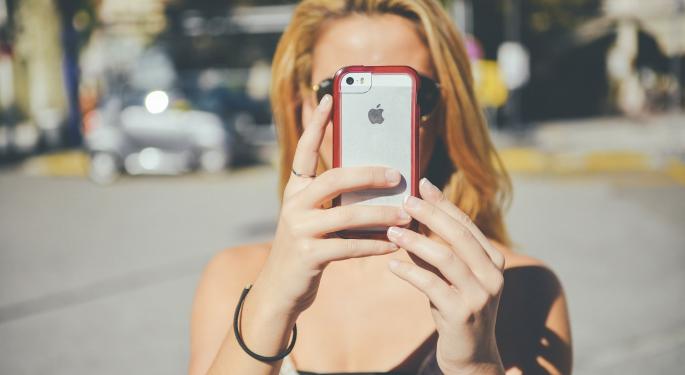 Loup Ventures co-founder Gene Munster has high expectations for Apple Inc. (NASDAQ: AAPL), none of which involve the booming ride-hailing business.
Instead of operating its own fleet, the company is expected to penetrate the auto market through either manufacturer partnerships or software development.
The former strategy, or the extreme of a complete acquisition, could bring to market an Apple-branded, Apple-designed vehicle. The latter, which Munster considers more likely, would allow Apple to license its technology as the operating system for existing manufacturers.
Despite these widely discussed prospectives, Loup Ventures doesn't include "unclear" auto opportunities in its five-year valuation of Apple, published in a Tuesday note.
Considering merely its existing and confirmed product offerings, Munster forecasts unchanged gross margins with net revenue of $292 billion and earnings per share of $13.20, representing five-year boosts of 32.1 percent and 47.5 percent, respectively.
Keeping The Constant
Apple's Services segment, which Munster has long praised, largely justifies the valuation. The former analyst expects Services to grow steadily through 2022, when it could expand to comprise 21 percent of overall revenue against its present 13-percent share.
Driven in part by the rise of augmented reality apps, which is forecasted to catalyze consumer spending, Munster foresees the segment remaining twice as profitable as Apple's hardware.
In With The New
Apple will also continue to evolve through its AirPods and Apple Glasses lines.
Considering heavy investment in augmented reality products, Munster expects Apple Glasses to be released mid-2020, when it will contribute 2 percent of the company's annual sales before rising to 10 percent in 2022. The product's trajectory will initially resemble that of the iPad before taking its own 10-year course of increasing contribution to the company's overall sales.
But there's even more potential in the AirPods.
"Over the next 10 years, we anticipate that AirPods will be bigger than the Apple Watch as the product evolves from simple wireless headphones to a wearable, augmented audio device," Munster wrote.
Predicting a five-year, 25.8-percent rise in average selling price, he expects AirPods to outpace the Apple Watch in growth to eventually contribute equal revenue by 2022.
Out With The Old
Then there's the company's core iPhone product, for which Munster foresees revenue growth through 2019 - and that's all.
"We believe tough comps after the next iPhone cycle will have a negative impact on iPhone growth in FY19, and in FY20 we believe Apple Glasses will start to impact iPhone sales," Munster wrote.
Between 2020 and 2022, revenue could fall 3 or 4 percent year over year until iPhones account for a mere 48 percent of sales five years from now.
"In 10 years we expect the iPhone will be around, but be a much smaller part of Apple's business as Apple Glasses slowly gains market adoption," Munster wrote.
Related Links:
Gene Munster: Traditional Car Manufacturers Face 'Innovator's Dilemma'
Your Guide To Trading The Autonomous Vehicle Theme
View Comments and Join the Discussion!
Posted-In: AirPods Apple Glasses Gene Munster iPhoneAnalyst Color Top Stories Analyst Ratings Tech Best of Benzinga