Ray Dalio On Trump: A Profound, President-Led Ideological Shift Is Imminent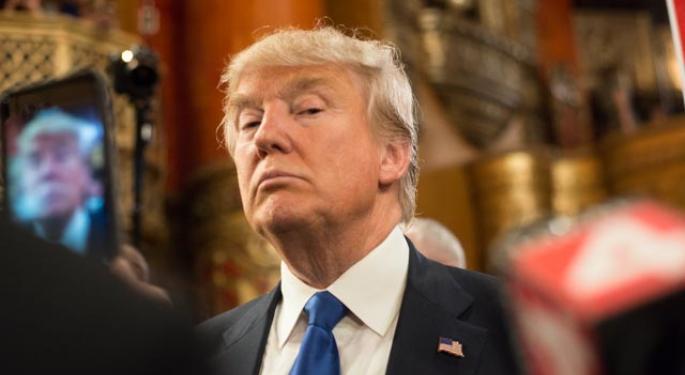 Ray Dalio, chief investment officer at Bridgewater Associates, recently posted on LinkedIn in which he reflects on President-elect Donald Trump's potential economic impact. Dalio also takes a close look at Trump's top cabinet appointments and gives his take on the choices.
Here are six key takeaways from Dalio's article.
1. Dalio sees a "profound, president-led ideological shift" coming for the U.S. in the near future. This shift isn't just about more conservative policy in Washington, it's also about a more aggressive approach to foreign policy.
2. Profit-makers and the wealthy will go from being villains to being heroes in the Trump era. Trump and most of his cabinet members are wealthy business leaders that oppose "weak, unproductive, socialist people and policies."
3. The economic benefits of Trump's policies could extend far beyond the direct boost that deregulation and tax cuts will provide. The pro-business atmosphere will likely rouse the "animal spirits" of businessmen and investors.
4. Trump "doesn't mind getting banged around or banging others around." One critical unknown element is whether his foreign policy will be aggressive and calculated or aggressive and reckless.
5. Trump and his cabinet have by far the most cumulative high-level business experience of any administration in recent history. What Trump and his cabinet lack in political experience, they make up for in business and military experience.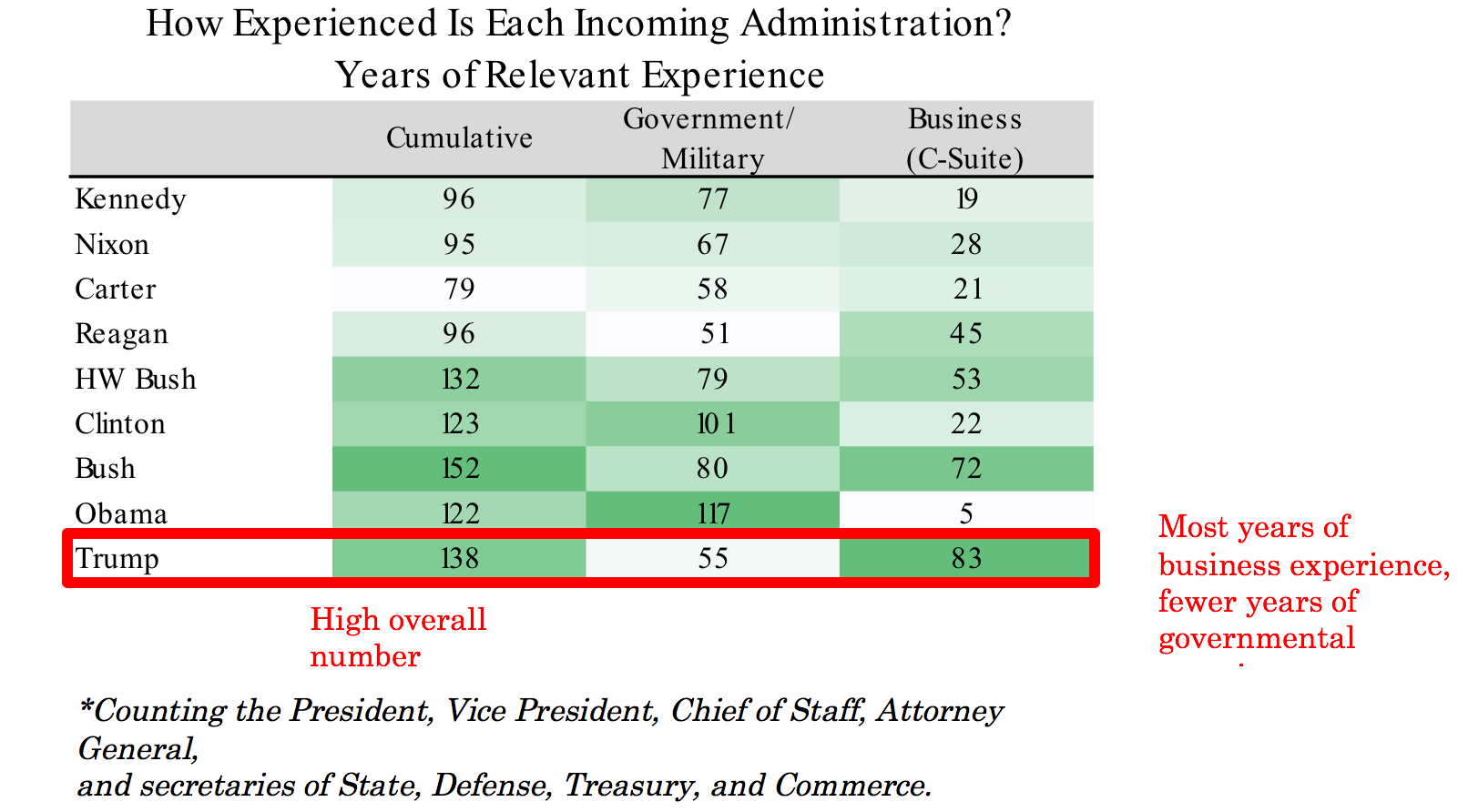 6. Based on voting records, both Trump's administration and the Republican Congress are the most conservative controlling powers in recent U.S. history. Dalio notes that Trump and many of his cabinet members likely have key ideological disagreements with certain parts of the mainstream Republican platform.
Posted-In: Bridgewater Associates Donald Trump Ray DalioPolitics Economics General Best of Benzinga
View Comments and Join the Discussion!