Long Dollar, Long Interest Rates: Does The Stanley Fischer Trade Still Make Sense?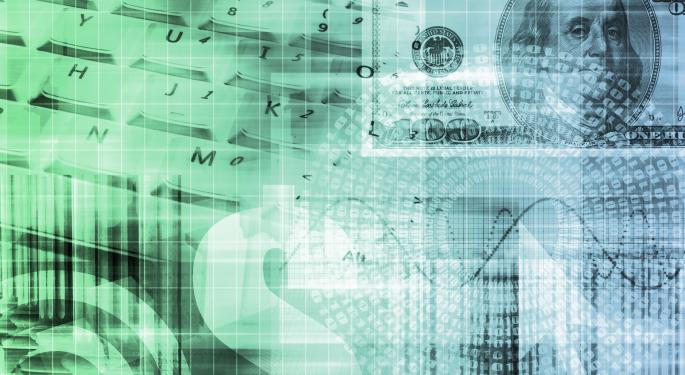 Credit Suisse believes that the "Fischer Trade" may have run its course.
The firm sees little remaining upside to the dollar and believes the long dollar trade should now be viewed mostly as a hedge.
Dollar bulls should now be concentrated solely against emerging markets and commodity producers.
In a new report, Credit Suisse analyst Bill Papadakis discusses the outlook for what the firm refers to as the "Fischer Trade." The Fischer Trade is based off of ideas suggested in a recent speech by Stanley Fischer, vice chair of the U.S. Federal Reserve System.
The Speech
In a November 12 speech at a research conference, Fischer highlighted the effects of the strong dollar on the U.S. economy. According to Fischer, the impact of the dollar rally on inflation was transitory, but its impact on the real U.S. economy was more durable. Exports have certainly been under pressure, but the general economy has benefited from relaxed monetary conditions.
The Trade
In response to the speech, Credit Suisse identified a simple trade that encompasses Fischer's ideas. The so-called Fisher Trade, which is to be long both the dollar and U.S. rates, has been working now for quite some time. Since the dollar hit its low mark in 2011, this trade has been a win-win, with both legs producing nearly uninterrupted gains.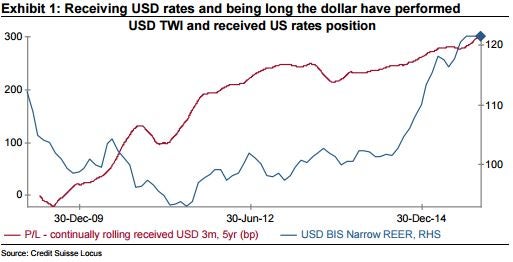 However, Papadakis now believes that the trade may be losing steam.
Outlook
At this point, Credit Suisse sees little upside for dollar longs and views the trade more as a risk-off hedge. "The entry point to the trade now looks challenged: the dollar is toward the highs of its range over the last three years and protection for being long USD rates in the belly of the curve toward the lows," Papadakis explained.
He added that dollar bulls should be concentrating on trades versus emerging markets and commodity producers for now. "If growth momentum starts to improve, we think the better risk/reward exposure is through USDCHF, EURUSD and USDJPY," he concluded.
Disclosure: the author has no position in the stocks mentioned.
Posted-In: Bill PapadakisAnalyst Color Emerging Markets Forex Top Stories Economics Markets Analyst Ratings Best of Benzinga
View Comments and Join the Discussion!