Apple's New Siri Feature (That Google Had First) Could Be Popular, But Privacy Remains A Concern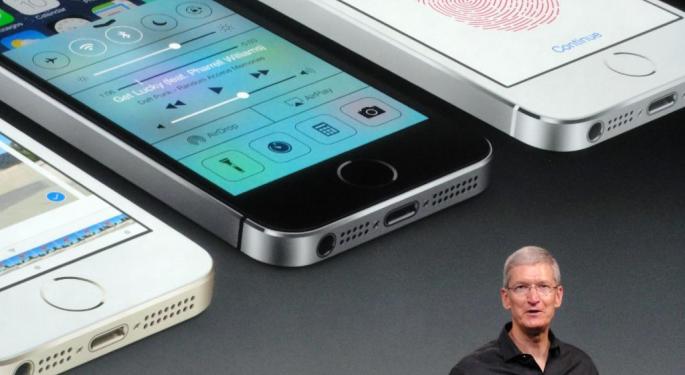 Apple Inc. (NASDAQ: AAPL) is reportedly developing a new voicemail service that will use Siri to transcribe messages. Analysts had positive reactions to the unconfirmed tidbit, but they also had a number of concerns.
"I like it, but to be honest I thought they already had a tool like that," Twitter expert Sean Udall told Benzinga. "Maybe there's a couple apps that already do that."
Regardless, Udall said that Google Inc (NASDAQ: GOOG) (NASDAQ: GOOGL) has been transcribing voicemails for a couple of years.
"I know as I used it for over two years," he said. "The rub is/was that it didn't really work great and many messages were poorly transcribed. Thus, many people (such as me) quit using it."
Google may have struggled to get it right, but Udall has been very pleased with Siri's evolution.
"Siri keeps releasing improvements and they are ready for primetime," he concluded. "Thus, what it does, it does very well, as opposed to trying to do too many things, as I think Google Voice tries to do."
Related Link: Skyworks Solutions' Earnings Results Show A 'Fundamental Strength In Apple'
Privacy Concerns
Tech industry expert and analyst Jeff Kagan told Benzinga that while it is "good to see Apple continuing to innovate," privacy remains an important issue.
"The question of privacy should always stay center stage for consumers and business customers," said Kagan. "If Apple is going to have Siri read voicemail messages, transcribe [and] convert them into text messages, this raises lots of red flags around privacy."
Kagan wants to know who would have access to users' personal communications, but some analysts have faith Apple will remain honest in this regard.
Rob Enderle, principal analyst at Enderle Group, said that Apple does not typically mine this sort of data.
"That's Google's deal," Enderle told Benzinga. "But your voicemail is currently being mined by others, and this tech would make that easier and cheaper to do [that]."
Patrick Moorhead, president and principal analyst at Moor Insights & Strategy, told Benzinga that Apple is very different from Google "and doesn't need to mine personal information to make money."
"They make money off of hardware and services, not advertising, so deep profiles don't financially help them," said Moorhead. "Google, on the other hand, needs deep insights to improve ad profiles to target against. The tighter the audience, the higher the ad price and likelihood to get a click."
Reliability
In addition to privacy concerns, analysts also addressed Siri's reliability (or lack thereof).
"While these speech to text engines are actually getting really good, you only have to look at the autocomplete problems to see what might result," said Enderle. "At least with autocomplete you can see what was sent. [With a voicemail] you might not know you accidentally offended someone until way too late."
"No, I didn't say, 'You're a slut,'" Enderle joked. "I said, 'You're sweet!'"
Kagan had similar concerns.
"Will Siri make mistakes when transcribing like it does with everything else?" Kagan questioned. "That could create all sorts of new problems that never existed before. Even if Siri is accurate, wouldn't Apple have access [to] our personal communications, creating more/new problems with advertising and things like spyware? As with everything Apple does, this is a good idea which is also full of potential problems."
Moorhead thinks that users will ultimately ask for clarification if a voicemail sounds strange after it has been transcribed.
"We all do the same thing with texts, as they sometimes lack clarity or have mistakes," said Moorhead. "Most people (if they see something odd) will ask for clarity, just as we do today in all communications."
Disclosure: At the time of this writing, Louis Bedigian had no position in the equities mentioned in this report.
Posted-In: Jeff Kagan Patrick Moorhead Rob EnderleAnalyst Color Top Stories Exclusives Analyst Ratings Tech Best of Benzinga
View Comments and Join the Discussion!