Barclays Speculates On Who Will Benefit More From The Dish, T-Mobile Merger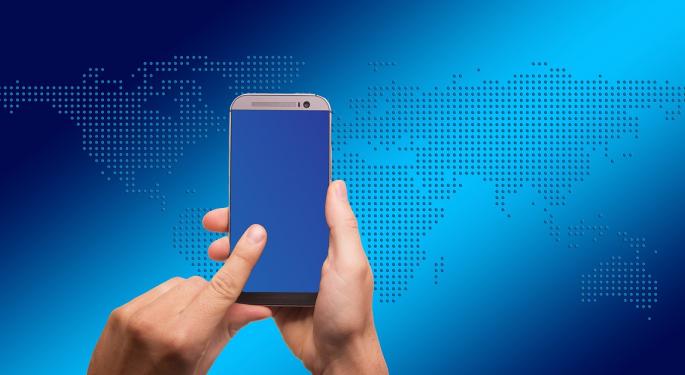 With T-Mobile US Inc (NYSE: TMUS) and DISH Network Corp (NASDAQ: DISH) merger talks going on, most analysts are expecting this deal to be mutually beneficial for both companies. Barclays U.S. telecom services analyst, Amir Rozwadowski, was on Fox Business News recently to discuss this deal and which company will benefit more if the deal goes through.
T-Mobile Will Need More Spectrum Over Time
"More and more of us are consuming video over mobile; more and more of us are doing different kinds of applications and broadband consumption over mobile," Rozwadowski said. "What does that need? Well, over time what you are going to need is you need bigger highways. You are going to need more spectrum and...the highways and the spectrum is really an attractive option for him (John Legere, T-Mobile US CEO)."
Related Link: T-Mobile, Dish Network In Merger Talks
He continued, "So, from our perspective, when you look at where T-Mobile's need will be – not over the next one to two years, because they definitely have a strong spectrum portfolio to support themselves – but when you look at the data bandwidth growth over the next five to 10 years, there is certainly an attractiveness to having more spectrum."
Who Benefits More?
Rozwadowski was asked who would benefit more from this merger, T-mobile or DISH. He replied, "Well, I think the way we are looking at it is— it would be an opportunity to grow a different and a new business, right? In terms of spectrum for pipelines for mobile, right?
"It's something that a lot of folks are looking at. We saw that AWS spectrum that raised $40 billion plus for the government, and then the question is: Over time, where does consumption go? And content consumption?"
He continued, "You have seen a lot of the cable operators talk about the wireless. You have seen a lot of what's going on in Europe right now – consolidation between fixed and mobile. And so, I think, that this is really a change in the industry dynamic that folks are looking at," Rozwadowski concluded.
Image Credit: Public Domain
View Comments and Join the Discussion!
Posted-In: Amir Rozwadowski Barclays Fox Business News John Legere VetrAnalyst Color Tech Media Best of Benzinga