Jana Partners Is Wrong To Push For Qualcomm Break Up: Morningstar Analyst Explains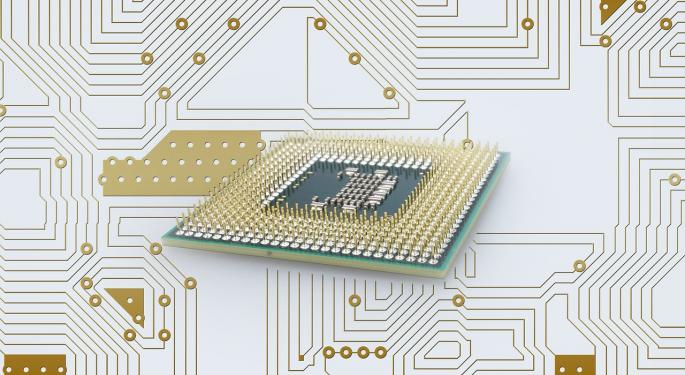 Barry Rosenstein, founder of Jana Partners LLC, recently wrote a letter to his investors revealing that he has had positive discussions with QUALCOMM, Inc. (NASDAQ: QCOM) regarding spinning off its chip business and patent-licensing business into two different units.
Brian Colello, senior analyst at Morningstar, was on CNBC recently to provide his perspective on breaking up Qualcomm.
The History
"I think it's important to consider even the history about this – that Qualcomm was thinking of splitting up these two businesses about 15 years ago before deciding to keep them together," Colello said. "And from time to time when there have been investigations into the licensing business, it sometimes extends to chips."
Related Link: Here's Why A Qualcomm Split Is A "Terrible Idea"
Colello continued, "These businesses are run or supposed to be run as two different silos, on licensing and chips, but certainly there has been indications that maybe there is, I guess, either cross selling or some sort of – maybe they are not being run as those silos exactly."
Vindication
He went on, "So, I think that kind of vindicates the transparency part that Qualcomm used to kind of clearly communicate and look into the fact that licensing runs as is, chips run as is – and whether both businesses would be better together or apart. We still think they are better together than apart."
Better Together
"Certainly, the licensing business is highly profitable, brings in a lot of cash, that they can use to fund that R&D. But, it's funded a lot of that chip growth over the past few years, and we think there is more chip growth to be had, even with some market share losses and concerns.
"There is certainly upside for chip business. And so we think it makes sense to harness some of that licensing revenue and that strong cash flow to continue to spend in R&D and move the needle on chips," Colello concluded.
Image Credit: Public Domain
Posted-In: Barry Rosenstein Brian Colello Jana Partners LLC morningstarAnalyst Color CNBC Tech Media
View Comments and Join the Discussion!