If Virtual Reality Isn't A 'Killer App For Social,' What Is Facebook Doing With Oculus Rift?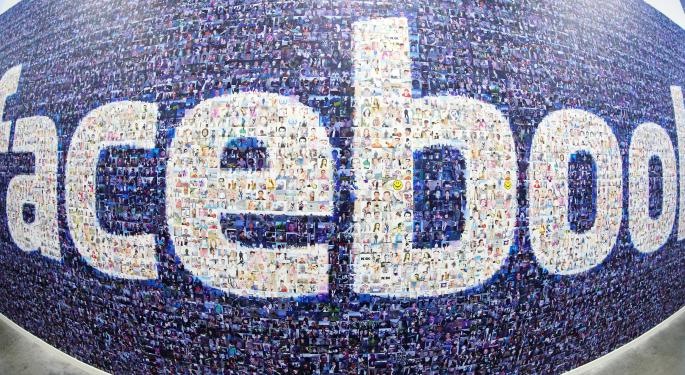 Facebook Inc (NASDAQ: FB) continues to tease new features for its upcoming virtual reality headset, including spherical videos. It sounds intriguing, but industry experts aren't convinced that this will have a major impact on Facebook.
"VR in the social reality space is sort of a non-starter," Sean Udall, CIO of Quantum Trading Strategies and author of The TechStrat Report, told Benzinga. "What was the strength of FB is kind of now a weakness. By this I mean the ability to interact very quickly in short bursts of time, with a limited amount of communication."
Early Success
Udall said Facebook's early popularity "was generally around a series of people being able to send very fast, quick, short messages -- sort of a clean, fast, real-time update."
"The thing that made Facebook initially very popular, essentially with the younger set, they sort of viewed it as a replacement for email," he continued. "It was sort of the reason why email became popular -- it became a great replacement for snail mail."
Bringing this back to VR, Udall said that he doesn't see it as a tool for fast messaging.
"It's an immersive technology," he said. "The whole point of doing VR is not to look at something for three seconds. It's more to immerse yourself in the experience [for a longer period]."
Related Link: 6 Leaks Ahead Of Facebook's F8 Conference
Immersion First
On that note, Udall believes VR lends itself to the things consumers already anticipate, such as video games and virtual tours of real-world environments. He also thinks it could be used for architecture and design.
"I'm not so sure Facebook bought Oculus to do anything with social," Udall added. "I know they like the technology [and] they know they have to diversify. They're sort of copying the Google method, which is to buy a bunch of different things in a bunch of different areas and diversify from your main area."
If VR becomes a huge success for Facebook, Udall suspects that it will involve the areas he previously mentioned (video games, etc.).
"If you can do a thing that's highly immersive and highly connected, that would be a great market in and of itself," said Udall. "Maybe for long presentations, demonstrations. Can you imagine, for example, a TED talk where people use VR and part of the viewership uses VR? How much more you could theoretically get out of that presentation than just watching someone on stage?"
On that note, Udall said he doesn't think Oculus Rift will hurt other social networks because it's a separate world for Facebook.
"I don't see VR as being a killer app for social," he concluded.
Maintaining Excitement
Tech industry expert and analyst Jeff Kagan told Benzinga that Facebook is exploring VR "just to keep the excitement" and to "keep the growth there and investors happy."
"That's the reason why all this innovation keeps getting pumped up," said Kagan. "With all that said, Twitter is different. Facebook is different. All these social sites are different. They all have different customer groups, user groups, advertising groups. They don't have to offer the same social service. Twitter still has to grow and attract more users in order to keep the investors there. But they don't have to compete head-to-head with Facebook that way."
Disclosure: At the time of this writing, Louis Bedigian had no position in the equities mentioned in this report.
Posted-In: Jeff Kagan Oculus Rift Oculus VR Sean UdallAnalyst Color Top Stories Exclusives Tech Best of Benzinga
View Comments and Join the Discussion!