Why Amazon Shouldn't Be Afraid Of Google Express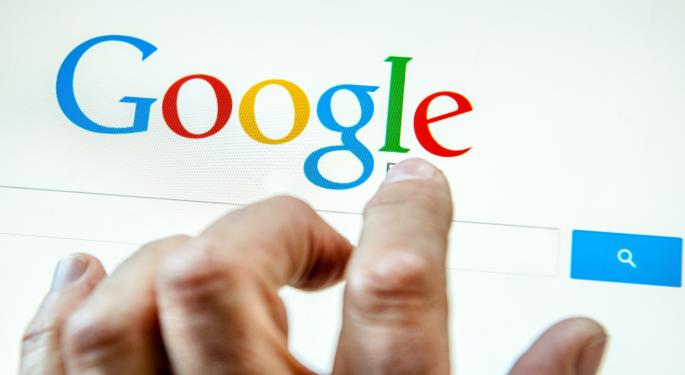 Google Inc (NASDAQ: GOOG) (NASDAQ: GOOGL) will start charging an annual fee for its experimental delivery service.
Now officially known as Google Express, the service provides same-day and overnight delivery options for customers who spend more than $15.
"Many people think our main competition is Bing or Yahoo," Google Executive Chairman Eric Schmidt told The Wall Street Journal. "But, really, our biggest search competitor is Amazon."
That said, does Amazon.com, Inc. (NASDAQ: AMZN) have anything to worry about?
"I don't know if I'd say [it's a] real threat, at least not today," Needham analyst Kerry Rice told Benzinga. "It's kind of like people searching on Amazon instead of Google. People aren't going to use Amazon to search for everything and Amazon doesn't index the Web. But if you're looking to buy a product, you might go to Amazon."
Related Link: Google vs. Samsung: The Race For The Smart Home
Few Products To Deliver
Rob Enderle, principal analyst at Enderle Group, said this will (if nothing else) allow Google to compete on the delivery side.
"But they don't have much in product," Enderle told Benzinga. "You just don't think of Amazon and Google being on the same page with regard to content. When you go shopping, you don't go shopping with Google, so their service has to work with other folks' products and they have to flesh out the solution."
Enderle is most concerned about Google's marketing efforts.
"Google is not a company that's ever figured out how to do marketing," he added. "So I don't know how they get there. With their scope, I don't know how they make this successful."
Core Competencies
Patrick Moorhead, president and principal analyst at Moor Insights & Strategy, thinks Google Express is out of the company's core competency.
"I don't even know why they're doing this," Moorhead told Benzinga. "This seems to be more on the fringe than self-driving cars, honestly. I think a flat fee is the right way to go, a la [Amazon] Prime. I do think that's a good move in the context of it, but strategically I just don't get it."
Related Link: HP Stream Vs. Chromebook: Can Hewlett-Packard Company Compete With Google Inc?
On the upside, Moorhead said that the flat rate is like insurance, which is a profitable industry even when people are sick. Similarly, he does not expect Google to lose money on customers who shop more often (and thus need more deliveries) than expected.
"The one flat fee, there's some sort of estimate to where it makes sense," Moorhead added. "I don't think anybody gets into any of these things to lose money. And I'm sure that at this point Google has a lifetime value of the customer equation that includes ads, stuff you buy on Play, subscription services to stuff like groceries and things like that."
Google Express may be in its infancy, but Moorhead isn't very optimistic about its prospects.
"I think this is more along the lines of [Google's] daily deals," he said. "It's actually worse because they don't have buying power of soft goods. They have absolutely no leverage on that. They're going in at a disadvantage already to someone like Target, for instance. I think this is even more of a stretch than Internet-yielding drones. I get the drones but I don't get this."
Disclosure: At the time of this writing, Louis Bedigian had no position in the equities mentioned in this report.
Posted-In: Amazon Prime comments Google Express Kerry Rice Patrick MoorheadAnalyst Color Top Stories Tech Best of Benzinga
View Comments and Join the Discussion!