Large-Cap, Small-Cap Divergence Was Wide In September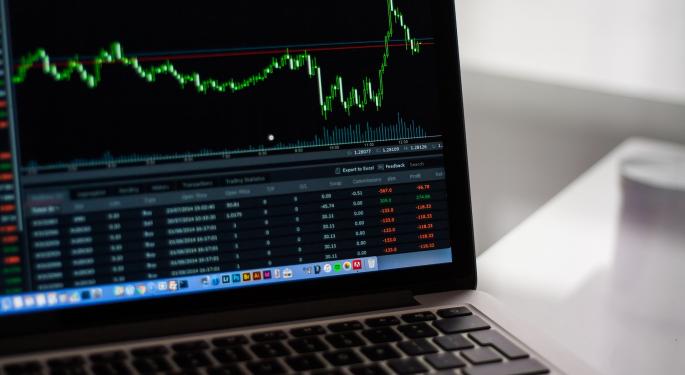 For much of this year, small-cap stocks and exchange traded funds were topping large-cap counterparts, a theme that drew plenty of attention. That trend saw significant erosion in September.
Last month, large-cap ETFs such as the SPDR S&P 500 ETF (NYSE: SPY), trounced small-cap funds, including the iShares Core S&P Small-Cap ETF (NYSE: IJR). IJR, one of the largest ETFs tracking smaller stocks, targets the widely followed S&P SmallCap 600 Index.
What Happened
Even after a rough September, IJR is up nearly 13 percent year-to-date, an advantage of slightly more than 200 basis points over SPY and the S&P 500, but that doesn't obfuscate the small caps' September struggles. Historical data confirm the large-cap/small-cap chasm was wide last month.
"The S&P 500 gained 0.43% in Sep., reaching a new high, while the S&P SmallCap 600 failed to keep pace and lost 3.32%," said S&P Dow Jones Indices. "This formed the biggest monthly large cap outperformance over small caps in 4 years, measuring 3.75%. Back in Sep. 2014, when the spread was 3.94%, though the magnitude of the large cap outperformance was impressive, it was less meaningful since both large caps and small caps fell together."
From 2012 through 2017, the IJR topped SPY in four of those six years, but last year, the gap was wide (850 basis points) in favor of the large-cap SPY.
Why It's Important
Data suggest rare are the times when large caps move higher without smaller stocks following suit.
"What is far more interesting is what happens after the S&P 500 reaches a new high while the S&P SmallCap 600 falters," said S&P Dow Jones. "In only 24 of 297 months, or in 8.1% of months, has the S&P SmallCap 600 lost while the S&P 500 gained. Not only is this the current scenario but the bearish divergence has only been bigger 7 times in history where 2 of those times preceded major stock market drops."
What's Next
Some market observers believe small caps' September swoon while large caps rallied could be a threat to the broader market, but there are potential catalysts looming in the fourth quarter for smaller equities.
"Going into Q4, there may be politics and turmoil, but if there is growth, rising interest rates, inflation or a rising dollar, those conditions are historically supportive of small caps," according to S&P Dow Jones.
Related Links:
View Comments and Join the Discussion!
Posted-In: Long Ideas Broad U.S. Equity ETFs Short Ideas Small Cap Analysis Top Stories Trading Ideas ETFs Best of Benzinga