Low Fee, Low Duration In A New Junk Bond ETF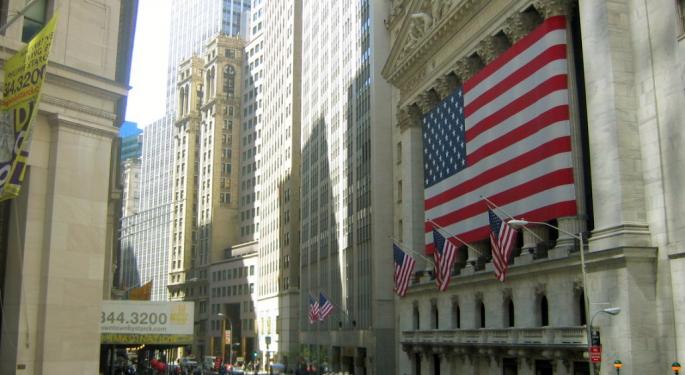 One of the first fixed income exchange traded funds to come to market on 2018 is Deutsche Asset Management's Xtrackers Short Duration High Yield Bond ETF (NYSE: SHYL), a lower duration spin on high-yield corporate debt.
Deutsche Asset Management's latest ETF tracks the Solactive USD High Yield Corporates Total Market 0-5 Year Index. That benchmark requires issuers have at least $1 billion in outstanding face value to be included. Bonds eligible for inclusion in the index must have at least $400 million in outstanding face value.
"The Underlying Index is reconstituted and rebalanced on a monthly basis and the fund rebalances and reconstitutes its portfolio in corresponding fashion," according to a prospectus. "The underlying index is market capitalization weighted and the percentage weight of any issuer is capped at 3 percent."
More Details On SHYL
The new ETF allocates 85.5 percent of its weight to U.S. junk bonds, with Asia and Europe representing the rest of the portfolio. SHYL charges just 0.2 percent per year, or $20 on a $10,000 investment, making it cost-effective among junk bond ETFs.
SHYL "holds 170 debt securities, and it covers global issuers from Australia, Belgium, Canada, the Cayman Islands, Finland, France, Germany, Hong Kong, Ireland, Italy, Japan, Jersey Channel Islands, Luxembourg, Macau, the Netherlands, Norway, Singapore, Sweden, the United Kingdom and the United States," according to ETF Trends.
Fifteen percent of SHYL's issues hail from the consumer discretionary sector, while over a quarter of the new ETF's weight is allocated to junk bonds from the industrial and health care sectors. Energy and financial services junk bonds combine for over 19 percent of SHYL's weight.
Other Deutsche Bond ETFs
The X-trackers USD High Yield Corporate Bond ETF (NYSE: HYLB) is SHYL's long maturity counterpart. Deutsche Asset Management introduced the ETF in December 2016, and it has proved successful — as highlighted by its $567.5 million in assets under management.
SHYL is the eighth fixed income ETF in Deutsche's U.S. lineup.
Related Links:
Photo from Wikimedia.
View Comments and Join the Discussion!
Posted-In: Long Ideas Bonds Specialty ETFs New ETFs Top Stories Markets Trading Ideas ETFs Best of Benzinga