Where To Find Value With Small Caps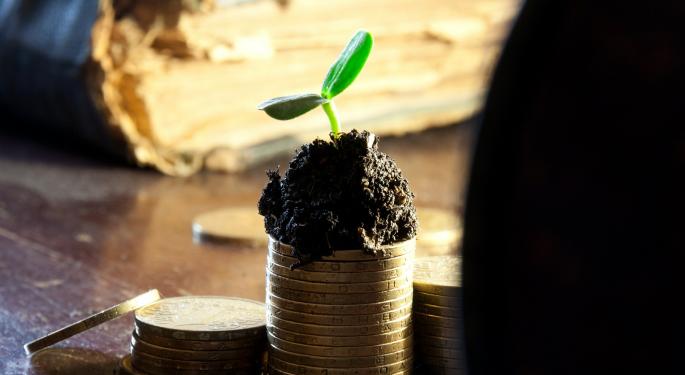 A concern many investors have when mulling small-cap stocks or related exchange-traded funds is the often high valuations that come with the growth opportunity offered by smaller stocks.
Finding value with small-caps has proven potent over time. In fact, long-term data suggest small-cap value funds are some of the best-performing funds patient investors can consider. With small-cap stocks and ETFs struggling to start 2017, selectivity is the name of the game for investors looking for success with this market cap segment.
Small-Cap Selection
The WisdomTree SmallCap Earnings Fund (ETF) (NYSE: EES) can assist in that small-cap selectivity. EES, which recently celebrated a decade of real-time performance, weights member firms by earnings, a methodology that helps ensure profitability. That trait can be hard to come by with many smaller stocks. Weighting by earnings, which EES does after the profitable companies are identified, works to the benefit of investors.
"In practice, this creates a situation where companies whose share prices rise but earnings stagnate will tend to see weights decreased," said WisdomTree in a recent note. "Conversely, if company earnings thrive and growth but share prices stagnate, then weight would be added. In a way, the process adds to areas where earnings have become less expensive and takes away from areas where earnings have become more expensive."
Methodology
Various factors and methodologies have come into and fallen out of favor following the election. Among the weighting methodologies used by some ETFs that have been delivering for investors this month is weighting by earnings, indicating that EES can resume a leadership role among small-cap ETFs as 2017 moves along.
Many investors consider mid- and small-cap stocks for growth prospects and are willing to sacrifice profitability in those companies as long as the market bids those names higher. EES allows investors to tap the advantages of the mid-cap segment without being exposed to companies that are struggling to turn a profit.
An advantage offered by EES that is not found in competing small-cap strategies is that the ETF's underlying index requires member firms to have posited positive cumulative earnings over the trailing four fiscal quarters.
"Since we never know which style would outperform ahead of time (it would be quite nice if we did), a key focus could be on mitigating the risk of making the wrong choice," said WisdomTree. "The WisdomTree Index takes an extremely broad approach — the key being eliminating firms with negative core earnings. This, combined with weighting by earnings, did tend to lower the P/E ratio, but there is nothing that would say profitable growth companies could not also gain inclusion."
EES currently allocates nearly two-thirds of its weight to consumer discretionary, financial services and industrial stocks. The S&P SmallCap 600 Index allocates about 51 percent of its weight to those sectors.
Related Links:
A Big Milestone For This Bond ETF
View Comments and Join the Discussion!
Posted-In: Long Ideas Broad U.S. Equity ETFs Specialty ETFs Small Cap Analysis Top Stories Markets Trading Ideas ETFs Best of Benzinga