Are Short Sellers Trying To Hurt Facebook With A "Totally Bogus" Princeton Report?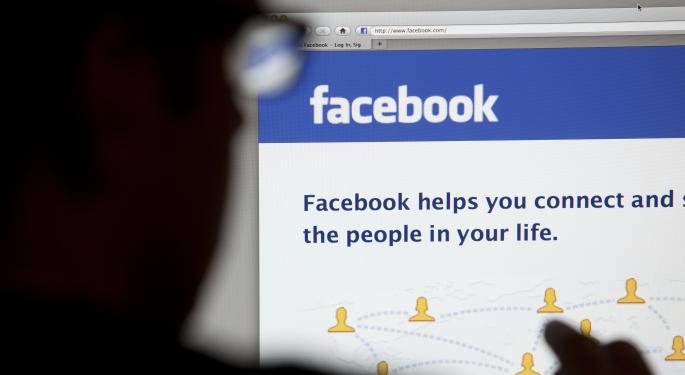 Princeton University sparked a brief controversy after two researchers claimed that Facebook (NYSE: FB) would lose 80 percent of its users by 2017.
The researchers compared Facebook to a horrible plague and predicted that it would eventually die out. Their theory was partially based on the fact that fewer consumers use Google to search for Facebook.
Tom DePetrillo, Principal and Lead Partner at Providence Capital Group and author of Don't Stop the Roller Coaster: Business and Life Lessons, thinks that the study is "totally bogus."
"There is a determined number of sell side short people on Facebook that constantly put out this bullsh*t stuff," DePetrillo told Benzinga. "I guarantee you that those two idiots at Princeton were bought or were convinced to do that report."
Questionable Source
DePetrillo took issue with the fact that the report was authored by aeronautical students.
"They're not financial, they're not medical," he said. "They used a medical analogy to make this comparison. Number two, they used Google counts for Facebook as the measure to determine that there's been a big downturn in Facebook users. Now if I'm on mobile, why would I go to Google? I go to my Facebook icon. Facebook is doing more than 50 percent of its business -- probably 60 percent -- on mobile. There's no Google counts. So they took the number of Google counts as a determinate factor, which is totally bogus."
Related: Facebook Status Updates Go Down In Unexpected Outage
Tickled Pink
DePetrillo said that it was understandable that the report went viral and has been covered by everyone in the media.
"The short people are tickled pink because…they want to get the stock down before earnings come out," he added. "The lower they get the stock, the less it's going to go up after earnings. So it's all a game."
Facebook shares have fallen more than four percent since the report was released on January 22.
Planned Event
It might be a coincidence that Princeton chose to release its study just one week before Facebook reported its fourth quarter results, but DePetrillo said otherwise.
"This is probably a planned event," he said. "It came out just before earnings are coming out. Facebook did react. They said using the same criteria, by [2021] Princeton will have no students and by [2060] there will be no air left in the world because the number of 'air' clicks is going down and the number of 'Princeton' clicks is going down."
"Anyone with any knowledge will read that and think it's bogus," DePetrillo added.
Disclosure: At the time of this writing, Louis Bedigian had no position in the equities mentioned in this report.
Posted-In: Don't Stop the Roller Coaster Don't Stop the Roller Coaster: Business and Life LessonsLong Ideas News Short Ideas Tech Trading Ideas Interview Best of Benzinga
View Comments and Join the Discussion!