EXCLUSIVE: Find Value in Reverse Merger Private Deals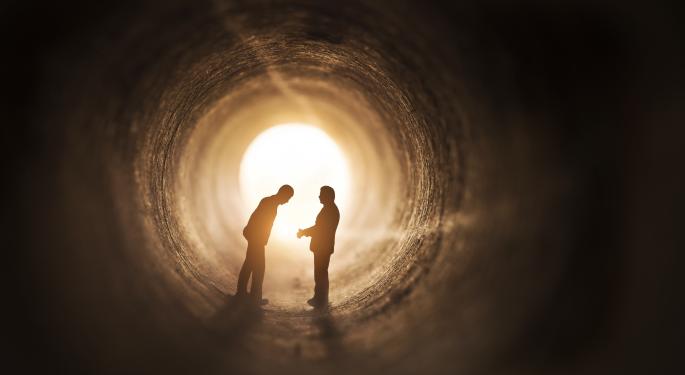 Tired of trading at fraud levels and being manipulated by the market, Chinese reverse merger companies have been taking themselves off the exchanges and going private.
Feihe International (NYSE: ADY), Zhongpin(NASDAQ: HOGS) and 7 Days Holdings (NYSE: SVN) are three of the most recent companies to approach this strategy.
Related: The first part in this series: Determine Legitimacy of Chinese Reverse Merger Firms
Pivate Equity Perspective
In his exclusive interview with Benzinga, Dan David of GeoInvesting explained these trends, starting with private equity thought processes. "The private equity firm is not going in and saying short sellers were wrong... they're saying 'this is not as big a fraud as what they are trading at. They should be discounted to five bucks, but they are discounted to two bucks. Yeah, they've committed fraud, but valuing just their assets they're worth more than two dollars, so lets do it.'"
Company Perspective
David then explained the opposite end of the spectrum, the Chinese firms. "It also becomes a game. When a company threatens to go private to stave off allegations of fraud, that generally is a hard sell and probably not going to happen. That company's more likely to go dark as many, many have."
Judging the Likelihood of a Deal
"One of the indications to me that a private deal is actually going to happen is when this company has year after year record breaking numbers and is just consistently doing well reporting financially on target. Then they have two misses in a row."
This is because they companies could not get a private deal at a higher trading price. Continuing on the above thought process, private equity firms acknowledge that these companies are committing fraud. By missing earnings, the companies are effectively bringing their PPS down to a level private equity firms will find appealing.
Dual Listing
Dan David also gave his expert opinion on companies threatening dual listing. Several companies have made this threat, but only one has been successful in the past five years. "The Hong Kong exchange has already said they cannot leave investors hanging in the United States and expect to come list here. Its not going to happen.
"For those companies that exited in the appropriate fashion, maybe they have a chance. But, in general, Hong Kong doesn't want them, the Shenzhen doesn't want them, they are just not going to get relisted."
View Comments and Join the Discussion!
Posted-In: ChinaLong Ideas M&A News Short Sellers Markets Trading Ideas Interview Best of Benzinga