Google Has Some EM Issues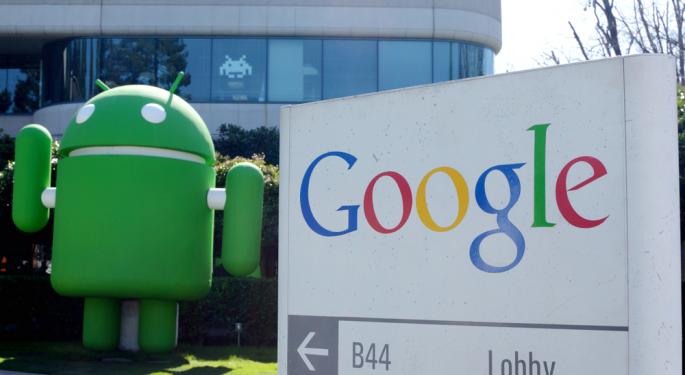 There is little to argue over in terms of Google's (NASDAQ: GOOG) business. The stock is trading near an all-time set earlier this month. In just more than eight years as a public company, the shares have surged almost 600 percent.
While the company does not pay a dividend -- perhaps the one point of contention -- it was sitting on a cash hoard of $49.3 billion at the end of the second quarter.
Google has done well for its investors. Still, no company is perfect and even some of the most storied companies in corporate America have their share of missteps. Remember when Coca-Cola (NYSE: KO) stopped making Classic Coke for a little while? Yeah, that was not a good idea and proved to be a memorable corporate gaffe.
Still, Google's foreign dominance is not a foregone conclusion. The company's recent woes in Brazil illustrate as much.
Google executive Fabio Jose Silva Coelho was recently detained by Brazilian authorities because the company arrogantly refused to obey a Brazilian court ruling that ordered the company to remove YouTube clips of the anti-Islam movie that triggered deadly riots in the Middle East.
It might sound trite, but any U.S. company that opts to run afoul of Brazilian regulators is asking for trouble. The case of Chevron (NYSE: CVX) proves as much. When Brazilian prosecutors are looking for over $10 billion in damages from Chevron and Transocean (NYSE: RIG) and looking to arrest employees of those companies for their alleged roles in a relatively minor oil leak, the message is clear: Brazil will not tolerate foreign companies operating there doing things the way they see fit.
It is the Brazilian way or risk being thrown out. Google's reluctance to pull the YouTube videos was brazen and risky. Particularly when considering Brazil is Latin America's largest economy and Internet usage there has plenty of room to grow. At the end of last year just four of 10 Brazilians were online. That is a massive opportunity for Google and one it puts at risk by assuming the First Amendment of the U.S. constitution applies in Brazil.
Beyond Brazil Brazil is not the only potential emerging markets trouble spot for Google. The company's history borders on the sordid with Chinese policymakers to the point that Baidu (NASDAQ: BIDU) is the Google of China and Google would be lucky to be deemed China's Bing. Last week, Google shuttered its China music service.
Additionally, the company has a possible map problem. Some folks believe Apple's (NASDAQ: AAPL) controversial map program is actually better in China than the Google equivalent.
The music service and the map application are not search though, and the reality is Google is well behind Baidu (NASDAQ: BIDU) in the world's largest Internet market.
Then there is Russia. The country has the fifth-most Internet users in the world, but less than half the population is online. Again, that is a big opportunity for any search company, and again, Google faces competition from an established, native rival.
Yandex (NASDAQ: YNDX) has yet to act like Google in terms of share performance, but it is the most visited Web site in Russia. On a smaller scale in Eastern Europe, the Czech Republic has its own version of Google as well, though the U.S. company is fairly popular there.
Still Dominant In its favor, Google is the dominant search engine in most emerging markets. From Indonesia and Vietnam in Southeast Asia to Chile, Colombia and Peru in South America, Google reigns supreme. If it is not the most visited web site of any kind in many developing nations, it is usually number two behind only Facebook (NASDAQ: FB). (Its YouTube subsidiary is often found somewhere among the five most-visited sites in dozens of developing markets.)
Yes, Google has a considerable search presence in the developing world. It also has some issues to tend to in some of the most important emerging markets, including Brazil, China and Russia.
Posted-In: Long Ideas News Short Ideas Global Intraday Update Markets Movers Tech Best of Benzinga
View Comments and Join the Discussion!