Carl Icahn Says Market Is Falling; Will Apple Stock Avoid The Crash?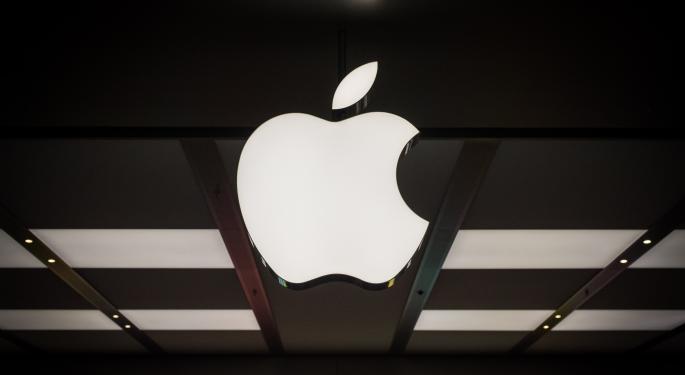 Activist investor Carl Icahn made headlines on Monday by expressing his concern over the stability of the stock market during an interview on FOX Business Network.
On the surface, Icahn's prediction of a stock market downturn just weeks after his declaration of a $240 price target for shares of Apple Inc. (NASDAQ: AAPL) may seem contradictory. Here's a look at exactly what Icahn said and what a market downturn could mean for Apple shareholders.
Cause For Concern
In his interview on Monday, Icahn said that stock investors have "a lot to be concerned about" when it comes to current share prices. Icahn believes that the extended environment of low interest rates has been keeping the market afloat, but that the house of cards could come crashing down when the Federal Reserve begins raising rates.
"By keeping interest rates this low, you are creating bubbles that you don't even know about," Icahn explained, adding, "It's not will it happen, it's when it will happen."
Related Link: Apple Has 'Limited Downside,' UBS Says
Contradiction?
Icahn's ominous interview on Monday might leave Apple shareholders puzzled, as it comes only weeks after Icahn sent an open letter to Tim Cook declaring that Apple shares should be priced at $240, nearly twice their current value.
What Shareholders Can Expect
If this market downturn is anything like the last three recessions, Apple shareholders will likely not see $240 per share any time soon.
During the Financial Crisis, the S&P 500 fell 48.4 percent from October 1, 2007 to March 31, 2009. Apple shares dropped by 32.8 percent during that time. While Apple outperformed the market, the company's shares still lost nearly a third of value.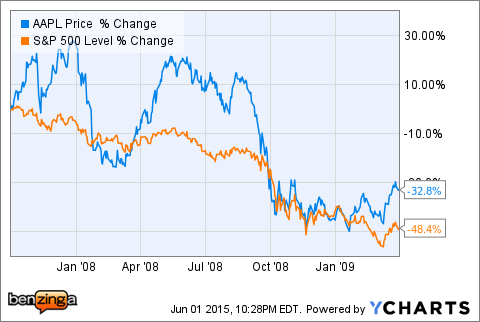 During the recession of 2002, the S&P 500 fell by 29.4 percent, but Apple shares tanked by 37.8 percent, lagging the overall market.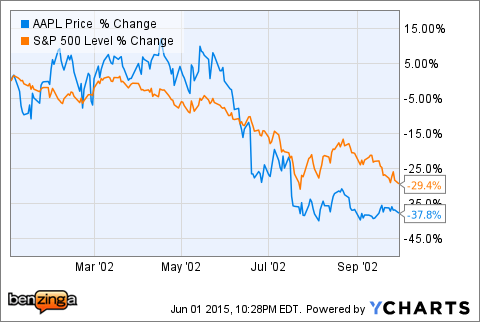 Finally, during the Dot-Com Bubble, the S&P dropped by 30.9 percent from April 2000 to October 2001. However, Apple shares fell by a whopping 76.7 percent during that time.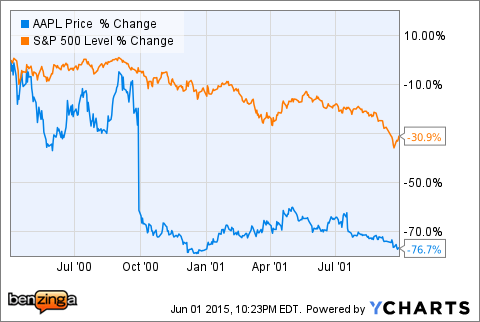 Takeaway
While Apple is certainly a completely different company today than it was in 2000, the rising tide of the stock market has lifted a lot of ships during this six-year bull market. Unfortunately for shareholders of solid companies, a bear market tends to weigh on the stocks of even the best companies.
If Carl Icahn is correct that the stock market will soon be in trouble, Apple shareholders will likely suffer right along with the rest of the market.
Posted-In: Carl IcahnTop Stories Markets Tech Best of Benzinga
View Comments and Join the Discussion!