The Cost Of Cybercrime: $2.1 Trillion By 2019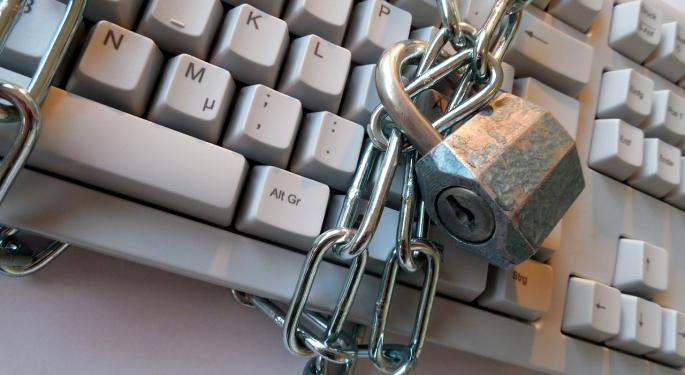 Juniper Research released a report on Tuesday that articulated not only that cybercrime is on the rise, but it also comes with an extraordinary price tag.
Due to digitization within the consumer sphere, data breaches will quadruple, costing upwards of $2.1 trillion across the globe within the next four years.
What's Being Hacked?
While more devices and areas of everyday life are becoming digitalized, the main threats are anticipated to target well-established entities as opposed to the newest tech gadget. In other words, although mobile devices, wearables and IoT are still potential targets, existing infrastructures are expected to be the main victims of the exponentially increasing cyberhacks.
Related Link: The Internet Of Things Complicates Cybersecurity Efforts
According to the report author James Moar, "Currently, we aren't seeing much dangerous mobile or IoT malware because it's not profitable."
However, the cybercrime ecosystem is expanding at an exponential rate, and the evolutionary aspect of cybercrime can only be predicted, not foreshadowed with 100 percent accuracy.
The Cost Of Cybercrime
The report speculates that within the next five years, the average security data breach will cost $150+ million. This jump in damages is hypothesized based on the rate of digital globalization; as more professionals and businesses engage in digital work, the breadth of each breach swells.
Related Link: Cybersecurity Expert Favors FireEye, CyberArk Over Palo Alto
While Juniper does foresee fewer cyberhacks in total, the success and proficiency of those accomplished are expected to skyrocket. Referred to as the "professionalism of cybercrime," the aptitude of each hack is cause for concern.
Image Credit: Public Domain
View Comments and Join the Discussion!
Posted-In: cyber security cybercrime James Moar Juniper ResearchTop Stories Tech Personal Finance Best of Benzinga