Why Sony Ignored Hackers' Threats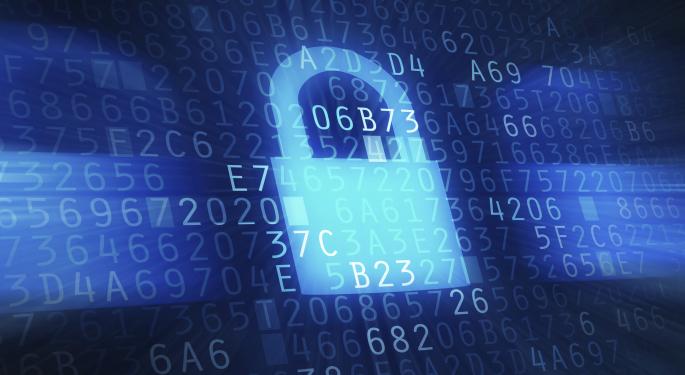 Sony Corp (ADR) (NYSE: SNE) reportedly knew about the impending attack after hackers sent an email demanding an unspecified amount of money.
Security experts say this revelation changes things, but there's a big question left unanswered: Why didn't Sony react sooner if it knew about the attack?
"I think the challenge from their perspective is they probably get a lot of warnings that they're gonna be hacked or there's going to be a breach," security expert Scott Schober told Benzinga.
Schober serves as the CEO of Berkeley Varitronics Systems. He said that, despite the many warnings that Sony likely receives, the company "probably could have been a little more reactive to it and not risked losing all that really confidential information."
"It's not just the names of people, but knowing salaries is really scary to me," said Schober. "That's the red flag right there that they're going to have a lot of discrimination suits with actors and actresses, senior people there knowing what the salaries are, races and gender -- all that stuff comes into play."
Related Link: Sony Hacks Could Reduce Revenue, Shareholder Value
More Hacks, Same Problems
Tech industry expert and analyst Jeff Kagan said that while Sony's warning has changed the situation, the outcome might have been the same regardless.
"This is the same security threats and problems that we've been wrestling with for decades," Kagan told Benzinga. "It's just getting worse. It's attacking companies and governments. We see it happen [to retailers]. It seems like every month it's another store."
Kagan referred to the hack as a "big event" that will likely continue for other corporations.
"The bad guys are going to either just hurt their victims or they're going to be calling for payment," Kagan added. "This is a great example of what can happen if they don't pay the ransom."
However, Kagan warned that paying the ransom will not solve the problem.
"[That] will only make it more attractive to more [hackers]," he continued. "I don't have a solution, but that's the problem with the Internet world that's connected to everything. It's very, very difficult to protect yourself from that."
Are Consumers Safe?
Andy Brown, director of the malware lab at Lavasoft, doesn't think that consumers have much to worry about. He told Benzinga that their data (such as credit card info) should be safe within the PlayStation Store.
Schober isn't so sure.
"If I was a PlayStation Network user, would I be concerned? Absolutely," said Schober, adding that sensitive user information has been revealed before.
"It's been pretty widespread," Schober said of the latest assault on Sony. "And in corporate America, [it's] probably one of the worst ones ever."
Disclosure: At the time of this writing, Louis Bedigian had no position in the equities mentioned in this report.
Posted-In: Andy Brown Berkeley Varitronics Systems Jeff Kagan Lavasoft PlayStation NetworkTop Stories Exclusives Tech Best of Benzinga
View Comments and Join the Discussion!