iPhone 6 Image Leak: Real Or Fake?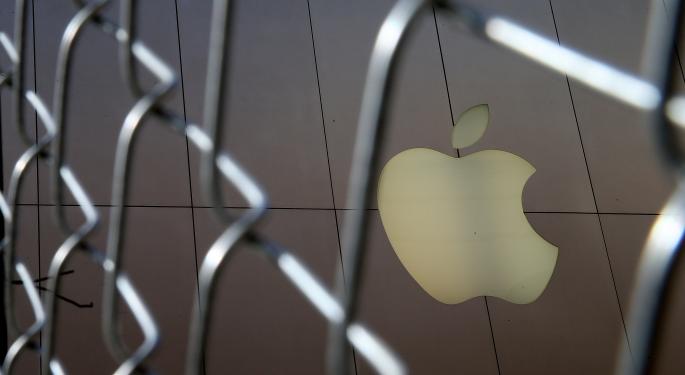 CNET, NDTV and numerous others reported that China Telecom (NYSE: CHA) had leaked the iPhone 6 on Weibo.
Diehard Apple (NASDAQ: AAPL) users quickly pointed out that the image -- which features three iPhones (in black, gray and gold) and a new tagline ("Even Better") -- had been released in July. It is actually a concept image created by two designers: Tomas Moyano & Nicolàs Aichino.
Sean Udall, the CIO of Quantum Trading Strategies, told Benzinga that he was skeptical of the image from the start.
"Anything that comes out before the actual phone is viewed and shown by an Apple presenter is a rendering or fabrication," said Udall. "There are times when there will be screenshots of a motherboard or screenshots of theoretical chip components. Sometimes those things could be on point."
Related Link: Re/code's Kara Swisher On Apple's iPhone 6, Google, The NSA And More
Udall said that it is wholly possible that some of those components could leak out of a Foxconn factory in China. The device images are much less convincing.
Is it the real design of #iPhone6 ? pic.twitter.com/XUExui22eE

— Moe (@DrAljerwan) August 23, 2014
A 'Non-Event'
Global Equities Research analyst Trip Chowdhry referred to the fake iPhone 6 leak as a "non-event." He told Benzinga that China Telecom was merely trying to promote the fact that the new iPhone will feature a larger screen.
"In Asian countries, people travel a lot through public transportation," said Chowdhry. "A larger screen is more conducive to them versus in the U.S. because, while they are commuting, they would like to browse a lot. Instead of carrying two devices, they can carry one device, which is good enough as a phone and good enough as a small tablet."
Look For The Bezel
According to Udall, there is one easy way to tell if an iPhone image is merely concept art.
"I believe that this particular set of Apple devices is going to have a really, really thin or narrow bezel, meaning that the screen is going to go almost all the way to the outside of the device," said Udall, who also authors The TechStrat Report. "Apple is going to get its 4.7-inch screen and 5.5-inch screen, but the total size of the phones is still going to be quite a bit smaller than similar phones on Android."
Whenever Udall sees a more traditional bezel, he said that he automatically knows the image isn't real.
Disclosure: At the time of this writing, Louis Bedigian had no position in the equities mentioned in this report.
View Comments and Join the Discussion!
Posted-In: Apple CNET comments Global Equities Research iPhone iPhone 6 NDTVTech Best of Benzinga